PM calls for an end to fossil fuel subsidies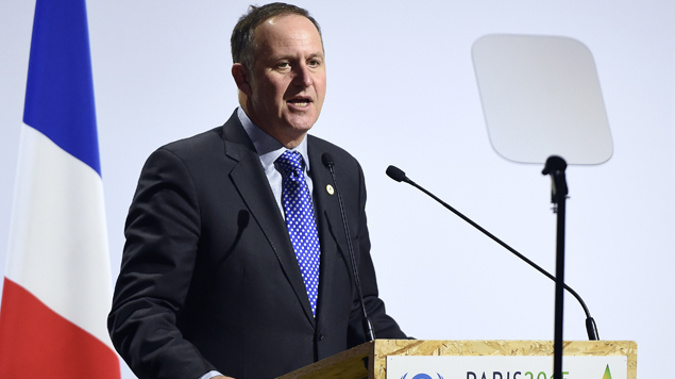 PM calls for an end to fossil fuel subsidies
The Prime Minister says unless there's an end to fossil fuel subsidies, no meaningful emissions reductions can be reached.
John Key addressed 150 countries represented at climate change talks in Paris.
He presented the Friends of Fossil Subsidy Reform Communique to the Executive Secretary of the climate convention, which has been endorsed by close to 40 countries.
He said there needs to be a "phasing out" of fossil fuel subsidies, which in 2014 amounted to around $500 million US.
"As with any subsidy reform, change will take courage and strong political will, but with oil prices at record lows and the global focus on a new low carbon future the timing for this reform has never been better."
The Guardian's Karl Mathiesen said Key spoke of New Zealand's challenges in reducing emissions from agriculture.
"He's pledged $20 million towards an agricultural emissions reduction program and another $200 million for pacific countries to make adaptations and mitigation's."
Meanwhile, Climate Minister Tim Groser said he'll be astonished if a meaningful climate deal isn't reached in twelve days time.
He acknowledged the climate negotiations are far more complicated than the TPP deal, but he's hopeful there will be a positive outcome.
Groser pointed out all the big players are at this climate summit, unlike during the Kyoto protocol negotiations.
"The problem was with the Kyoto protocol is the US never joined, China and the developing countries were never part of it, it covered only 11 percent of global emissions. That's completely useless We need a far larger percent of emissions."