Peters quizzed over the safety of letting in Manus refugees
Author

Section

Publish Date

Thursday, 16 November 2017, 4:11p.m.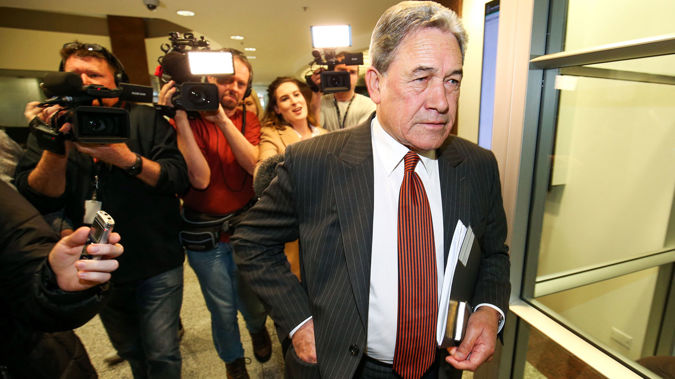 National wants to know why New Zealand should accept Manus Island detainees when they haven't been able to gain either refugee or asylum seeker status.

The Government is prepared to accept 150 of them and Prime Minister Jacinda Ardern reiterated the offer when she met her Australian counterpart Malcolm Turnbull at the APEC summit in Vietnam over the weekend.

In Parliament on Thursday, opposition foreign affairs spokesman Gerry Brownlee questioned Foreign Minister Winston Peters about the status of the detainees.

"Wouldn't it be a good idea for the Minister to be able to tell the House that he knows the status of the 400 protesting detainees and that they are in fact not able to get refugee status and not able to claim asylum seeker status either - and then tell us why we would want them in New Zealand?" he said.

Peters replied: "If that's the case, why on earth did the previous Government make an offer in 2013 to do just that.

"The difference is that the information on which Mr Brownlee seeks clarity today is with exclusively the Australians and other people and not the New Zealand authorities."

Brownlee also asked Peters whether his ministry had advised him about "the known background" of the leaders of the detainees.

Peters gave an assurance that none of them would come to New Zealand without being properly, thoroughly, comprehensively screened.

The detainees in the now-closed Manus Island centre are refusing to move to alternative accommodation and are reported to be in desperate circumstances.

The Australian Government has repeatedly turned down New Zealand's offer, first made in 2013, to take 150 refugees from either the Manus Island or Nauru detention centres because it believes that would open a back door to Australia.

Turnbull's latest position is that it could be considered after an acceptance agreement with the United States is worked through.
- NZ Newswire