Peters: Govt deliberately turning a blind eye to high immigration
Author

Publish Date

Tue, 16 Aug 2016, 7:32pm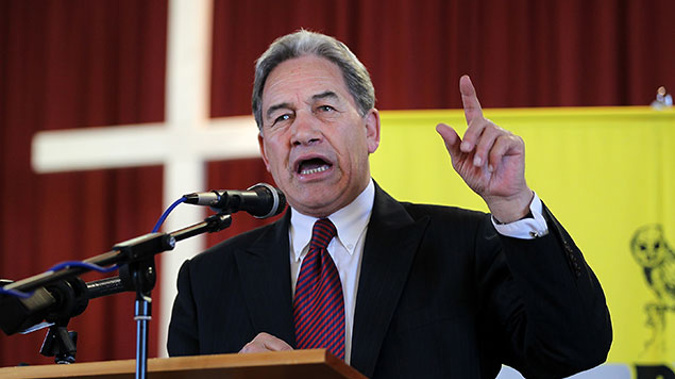 Peters: Govt deliberately turning a blind eye to high immigration
Author

Publish Date

Tue, 16 Aug 2016, 7:32pm
The Government is being accused of deliberately turning a blind eye to high immigration, to allow cheaper workers into the country.
National has dismissed a warning from the Reserve Bank, which has suggested high immigration could be keeping wages down.
But New Zealand First leader Winston Peters, a persistent critic of the government's immigration policy, said it's a deliberate move by National.
"Go and ask the bosses. Many of them support this idea because they can pay people low wages as opposed to having a first world, high wage economy."
Mr Peters said the Government is making up 'hogwash', in its effort to justify high immigration.
National says it will keep bringing in labourers - even though 15,000 New Zealand labourers are out of work, because kiwi workers don't want to move to the regions.
The New Zealand First leader isn't buying the reasoning.
"That's nonsense. Their lousy excuse is they've got a tiger by the tail called 'massive immigration for consumption purposes', and they can't get off it, otherwise it'll be exposed for what it is."
In Parliament, Mr Peters also alleged the country's immigration system is being gamed by refugees and asylum seekers.
He said people entering the country on visitor, student, and temporary visa waivers are subsequently seeking refugee status.
"If there's a proper vetting process, why did his government approve almost 900 visitor visas for non-genuine applicants, who claimed after they'd got here, refugee or protection status?"
The Prime Minister responded, saying the number of people making such applications are significantly less under his Government than what they were when Mr Peters was a Minister in a Labour Government.
"So this Government's done a better job in that category," Mr Key said.
Meanwhile, Labour leader Andrew Little has called for a review of immigration policy, saying record population growth was pushing up house prices and straining infrastructure.
Immigration Minister Michael Woodhouse responded by saying the policy was under constant review and his department worked with employers to get the skills categories right.
In the last three years, he said, 56 occupations had been taken off the list and only five were added.
Winston Peters said reality is starting to hit people squarely in the face.
But he isn't calling for a review.
"A review of immigration is a waste of time - we need to dramatically turn down the tap now," he said.