Party leaders at complete odds over euthanasia
Author

Publish Date

Fri, 9 Jun 2017, 6:46am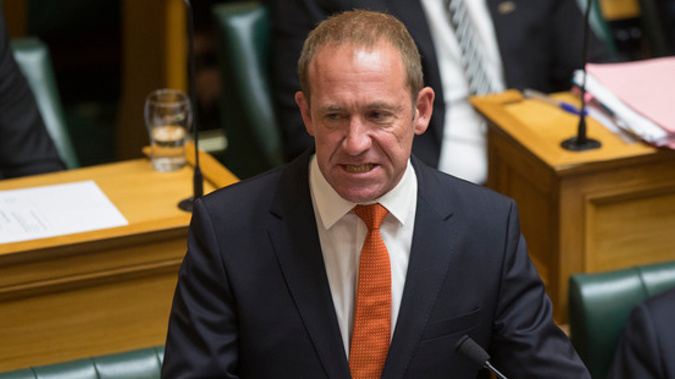 Party leaders at complete odds over euthanasia
Author

Publish Date

Fri, 9 Jun 2017, 6:46am
The leaders of our major political parties are at complete odds over euthanasia.
ACT leader David Seymour's End of Life Choice Bill has been drawn from the Members' ballot, more than two years after it was written up.
Two of the National Party's most senior members, Prime Minister Bill English and Attorney-General Chris Finlayson, are both Catholic and pro-life and firmly against the prospect of legalising assisted death.
English said his views on the matter haven't changed.
"I will be voting against the legislation," he said.
Whanganui MP Chester Burrows is also against the Bill saying he fears such legislation would be devastating for New Zealand.
"In a county where we have got a horrific record on suicide I think it sends the message that it is sometimes okay top yourself and I disagree with that," he said.
While Labour leader Andrew Little said he is yet to have a proper read of the intricacies of the Bill, but at first glance thought he would support it.
Grant Robertson said he will certainly be supporting the Bill.
"This has always been a conscious issue for the Labour Party and It remains that way," he said.
The Greens' view is slightly more complicated, as their own policy on euthanasia doesn't go quite so far as this Bill, they would only make it legal for those who're terminally ill and have less than six months to live.
Co-leader James Shaw said they will be discussing whether or not they will support Seymour's Bill as is, at caucus on Tuesday.

MP Julie Anne Genter agrees saying they would need to discuses it further.
"It doesn't go as far as what is in David Seymour's Bill so we will have to discuss it at caucus, she said.
Meanwhile former Labour MP and the first to put together legislation on assisted dying, Maryan Street said it's made euthanasia an election issue.
She said she is delighted because it means the elected Government will be faced with a lot of pressure to have this debate.
"If they don't they will be flying in the face of majority public opinion, opening themselves up to huge criticism from those who will be campaigning between now and the 23rd of September," she said.
Street said Seymour took the first and most important part of her draft Bill, and based his on that.
"That is the right to choose your moment and method of dying under certain circumstances, according to prescribed procedures that protect everybody, so I'm delighted with it," she said.
Are you affected by an issue in this article? Here's where to get help:
Lifeline - 0800 543 354
Suicide Crisis Helpline (open 24/7) - 0508 828 865 (0508 TAUTOKO)
Depression Helpline - 0800 111 757
Samaritans - 0800 726 666
Youthline (open 24/7) - 0800 376 633. Text 234 for free between 8am and midnight, or email [email protected]

0800 WHATSUP (0800 9428 787), Open between 1pm and 10pm on weekdays and from 3pm to 10pm on weekends. Online chat is available from 7pm to 10pm every day at www.whatsup.co.nz.
Healthline - 0800 611 116
For more information about support and services available to you, contact the Mental Health Foundation's free Resource and Information Service on 09 623 4812 during office hours or email [email protected]
If it is an emergency and you feel like you or someone else is at risk, call 111.