Parliament's weird first week
Author

Section

Publish Date

Friday, 17 November 2017, 1:41PM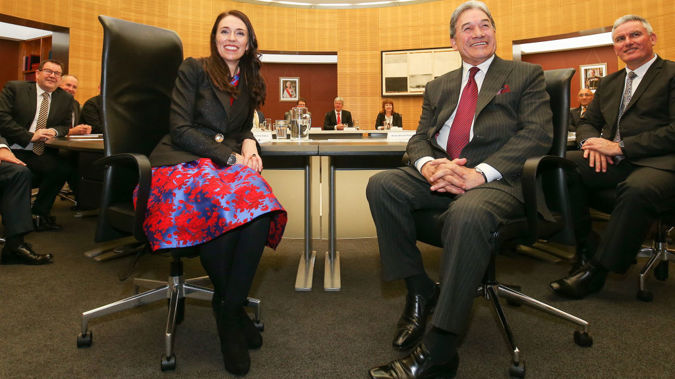 Parliament's first full week has seen the opposition obsessed with changing a bill it supports, Labour MPs addressing National members as ministers and an embarrassing backtrack over an "absolute" commitment.

The opposition spent most of its time striving to amend the bill that extends paid parental leave to 26 weeks.

It supports the bill - doing otherwise would be unpopular and it did promise during the campaign to increase PPL to 22 weeks.

But it wants the bill changed so that both parents of a new baby can take leave at the same time, something they haven't been able to do since the National-led government first introduced PPL in 2002, when it was 12 weeks.

It doesn't appear to have thought of this during its time in office, but now it's a burning issue.
It's a fundamental matter of choice, it must be left to parents to decide, and the government has no right to tell New Zealanders how to live their lives.

What's really happening is National trying to resurrect the "nanny state" attacks it used so effectively in 2008 to undermine Helen Clark's government.

There was no way ministers were going to cave in to those tactics and National's two attempts to amend the bill were voted down.

The minister in charge of it, Iain Lees-Galloway, has however treated the issue delicately and offered to work with National on a possible future change.

He thinks it could work for the first few weeks of a baby's life, and he doesn't want to look obstinate over something which might be well-received by new parents.

In the debating chamber, the government sits on the Speaker's right and the opposition on his left.
Some Labour MPs haven't got their heads round the fact that they're the ones on the right.

So they're liable to start up an argument with "and I want to ask the minister this ..." when they're actually picking a fight with an opposition MP.

It's clearly been a bit traumatic for both sides.

National's former ministers, after years of delivering replies to questions which were often less than helpful, now find themselves complaining to the Speaker over precisely the same inadequacies.

Moving from opposition to government can be a steep learning curve.

An MP promising to do something in opposition is one thing, a minister saying something will be done is another.

Stuart Nash found that out the hard way.

The revenue minister told an interviewer he would "absolutely" slap GST on online purchases.
Retailers were ecstatic, at last the playing field was going to be levelled.

But Nash was moving too fast and hadn't talked to Finance Minister Grant Robertson before he opened his mouth.

The government was only "looking at the issue" and no decisions had been made, said Robertson
National's shadow revenue minister, Judith Collins, quickly picked up on this and tabled a question in parliament the following day.

Nash wasn't there, he had been held up in Auckland and couldn't make it in time for questions.
So Robertson answered on his behalf.

"In my ambition to get on with this work, I might have got a little ahead of myself," he said, pretending to be Nash.

Did he consult with the minister of finance about the GST issue, Collins wanted to know.

"I speak often with the minister of finance and we often discuss how it is we can make the tax system fairer," said the minister of finance.

"He didn't answer the question," Collins told the Speaker.

The Speaker agreed and told Robertson to have another go.

"I didn't speak to the minister of finance immediately before my interview," the minister of finance confessed on behalf of the minister or revenue.
-NZN