Review into bullying, harassment of Parliament staff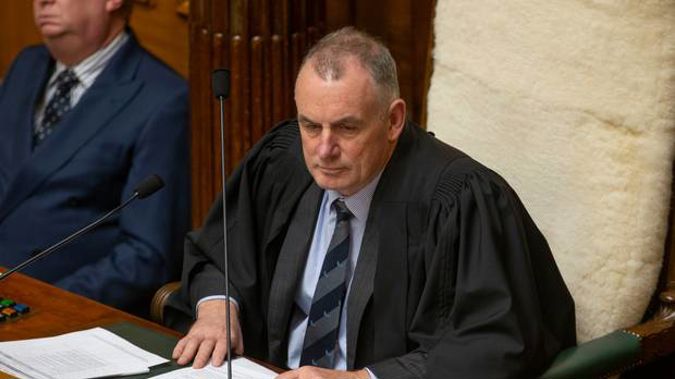 Review into bullying, harassment of Parliament staff
The nature and extent of bullying and harassment at Parliament will come under scrutiny in a major independent external review.
While the review had been planned for some time, it has been given renewed impetus following the sexual assault scandal surrounding Russel McVeigh, allegations of bullying behaviour against Botany MP Jami-Lee Ross - who denies acting improperly - and Dame Laura Cox's report into bullying and harassment of the UK's House of Commons staff.
It also follows the demotion of Meka Whaitiri over allegedly manhandling a staff member, though Whaitiri disputes aspects of the incident. The National Party is also reviewing its practices to ensure a safe working environment following the fallout with Ross.
"Bullying and harassment are unacceptable in any workplace, including at Parliament," Speaker Trevor Mallard said.
"All the agencies involved want their staff to feel safe and supported. We want to proactively find out what we can do to improve the Parliamentary workplace."
He said the review was very conscious not to revictimise people who came forward, and gave an "absolute assurance" of confidentiality.
The review will look at whether bullying has occurred, and if so, the nature and extent of it since the 51st Parliament, which started in October 2014.
It will not act on specific incidents, but look at any trends or patterns and make recommendations to address them. It will, however, provide support for individuals who by referring them to support services, including a phone line to counsellors.
People will be supported if they wanted to lay complaints with police or human resources departments.
It will encompass staff from Parliamentary Service, the Office of the Clerk, Ministerial and Secretariat Services/Department of Internal Affairs, contract staff and former staff.
No one will be compelled to participate.
Debbie Francis will lead the review. She has led a major culture change programme across the New Zealand Defence Force, has delivered change projects across the public and private sectors, and was lead partner for PriceWaterhouseCoopers People and Change practice.
"It is vital that staff feel they can contribute their experiences to this review safely. All information will be kept confidential and no one will be identified, or identifiable, in the final report resulting from the review," Francis said.
"Every workplace should hold a mirror up to itself ... I would expect, as with any workplace culture, particularly one that is 24/7, that is stressful ... that we will find behaviours that are less than acceptable."
All data provided to the review will be securely held, and destroyed at the end of the review's conclusion.
Staff are invited to participate in the review via a secure online survey, one on one interviews with Francis, focus groups, or in writing via secure email of letter to an PO Box.
The findings will be published once the review has been concluded - expected in May next year.