Panel of MPs backs medicinal cannabis
Author

Section

Publish Date

Wednesday, 5 July 2017, 2:57PM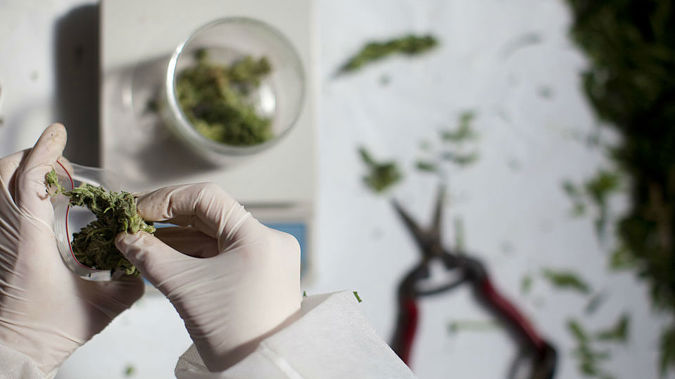 Five out of six Members of Parliament, speaking as part of a conference panel on Wednesday, support a bill to legalise medicinal cannabis.
The MPs shared their thoughts during the 2017 Drug Symposium held in Wellington.
National MP Chris Bishop was the only member of the panel who didn't raise his hand when they were asked who agreed with the medicinal cannabis bill.
He said there were some flaws and issues that needed to be sorted out.
However, one thing they all agreed on was that prohibition isn't working and some sort of law reform needs to take place.
Green Party co-leader Meteria Turei said adults should be free to grow and consume their own supply, and what is already happening should be legalised.
ACT Party already David Seymour said decriminalisation is worse than what we have now, and it has to be all or nothing.
Marama Fox, Maori Party co-leader, said they fully support medicinal marijuana and decriminalisation, but not legalisation yet, however they are up for the conversation.
If the drug is decriminalised or legalised, it will result in a major re-write of the Misuse of Drugs Act, United Future party leader Peter Dunne said.
One issue each party seemed to agree on was the harm involved in drug use.
"(We need to talk) with people who use/used drugs about what is needed so it's practical," Ms Turei said.
"It's as much of a human rights issue as it is a health issue."
Labour Party Health spokesman David Clark said he supports recommendations by the law commission.
Mr Dunne, also the Associate Health Minister, earlier on Wednesday launched the two day conference at parliament saying there are important conversations to be had on drug policy.
Mr Dunne is backing continued clinical trials of medicinal cannabis products and urged that the focus of drug testing employers be on the health and safety benefits rather than the punitive and criminal ramifications.
He's also considering the benefits of testing illicit drugs at music festivals to allow users to make informed choices about the substances they consume.