Paid parental leave veto a 'slap in the face'
Author

Publish Date

Fri, 17 Jun 2016, 5:29AM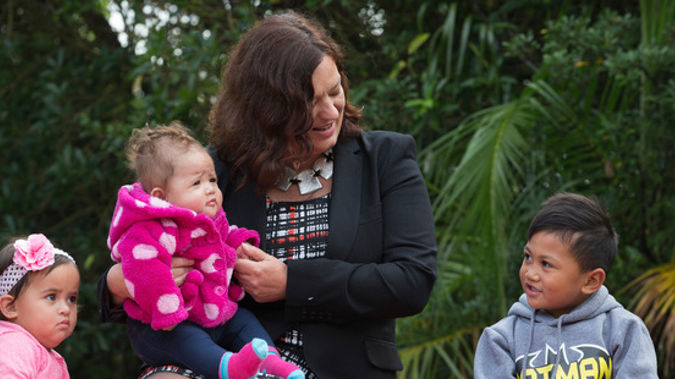 Paid parental leave veto a 'slap in the face'
Author

Publish Date

Fri, 17 Jun 2016, 5:29AM
The Government's veto of extending paid parental leave, is being blasted as a slap in the face for parents.
Finance Minister Bill English has vetoed Labour MP Sue Moroney's bill, which would have seen paid parental leave extend from 18 to 26 weeks.
It marks the first time Mr English has used the veto to sink an entire piece of legislation.
He said it was unaffordable.
"Treasury estimates the cost of this legislation amounts to $278 million over the next four years, a significant extra - unbudgeted - cost," he said.
"That's on top of the $251 million a year (net of tax) taxpayers are expected to spend by 2020 under the existing paid parental leave framework."
But New Zealand First women's affairs spokesperson Tracey Martin isn't happy.
"I mean it's a slap in the face. 52 percent of the voting public are women. Predominantly it affects women but now there's no opportunity at all for us to try and assist men to take some of this leave."
Ms Martin said it's just not true that the Government can't afford it.
"It's not necessary to veto it. 20 billion for defence, come on, they can find it. It's rubbish."
Sue Moroney said the Government had "ignored democracy" and "put politics ahead of people".
Spokesperson for 26 for Babies, a group focused on the wellbeing of newborns and mothers, Rebecca Matthews-Heron, said she finds it odd the Government would choose to exercise that power on this type of bill.
"When it has the full support of parliament, the backing of the majority of New Zealanders, it seems very strange to use a financial veto over new-born babies getting to spend more time with their mums and dads at home."
Acting chief executive of Plunket, Amanda Malu is also disappointed with the veto, but said it's about small steps.
"We remain pretty committed to encouraging the Government to continue in the direction of incremental increases to paid parental leave, which to a certain extent they've already begun doing, so we would just like to encourage the continuation of that."