Paid parental leave to increase, Government announces
Author

Publish Date

Mon, 6 Nov 2017, 4:38PM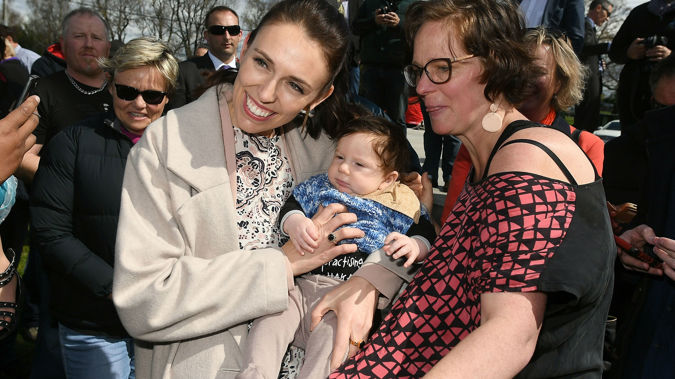 Paid parental leave to increase, Government announces
Author

Publish Date

Mon, 6 Nov 2017, 4:38PM
Prime Minister Jacinda Ardern has announced paid parental leave will be increased to 26 weeks by 2020.
Ardern said Cabinet had today approved the policy to increase paid parental leave to 22 weeks by July 1, 2018, and 26 weeks by July 1, 2020.
"The evidence is clear, it is well supported it is a policy we are incredibly proud to be introducing at this early stage of the Government."
Ardern said legislation will be introduced into the House on Wednesday.
"This is a key part of our Families Package and one all three parties of government have been proud to support because it's the right thing to do.
"We want children to have the best start in life. Evidence shows having a parent at home as long as possible to care for a child provides a huge benefit for that child's development."
Ardern said about 28,000 parents currently get 18 weeks of paid parental leave, however that was one of the lowest in the OECD.
"The increased support for working families has a net cost of $325 million over the four year forecast period, which is what we budgeted for and fits within our fiscal plan."
During the election National promised to extend paid parental leave from 18 weeks to 22 weeks, to be fully implemented from 2019-20.
Last June the National-led Government vetoed a Labour Party bill which would have extended paid parental leave to 26 weeks. At the time then Finance Minister said he used his financial veto to sink the legislation because it was a large unbudgeted cost.
Today's announcement was welcomed by the Council of Trade Unions.
Secretary Sam Huggard said it would mean parents and caregivers would "breathe a sigh of relief".
"Anything we can do to make the first few weeks more relaxed for families with newborns is the right move for New Zealand."
"The arrival of a new baby is a precious bonding time for a family, but it also can be very stressful. The evidence shows that giving baby and caregivers more time at home sets them all up for better outcomes when mum and dad return to paid work.
"Having new parents return to paid work when they are rested and feel ready is better for workplaces too."