Opposition calls Jones' 61 non-disclosed meetings 'extraordinary'
Author

Publish Date

Mon, 12 Nov 2018, 10:19AM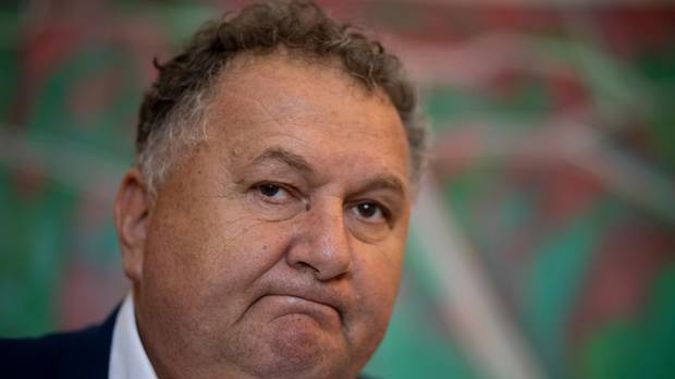 Opposition calls Jones' 61 non-disclosed meetings 'extraordinary'
Author

Publish Date

Mon, 12 Nov 2018, 10:19AM
The Opposition says it is "extraordinary" that Regional Economic Development Minister Shane Jones failed to disclose 61 meetings, forcing him to correct 20 written answers.
But Jones said it was a "clerical mis-match in the office" and there was "nothing to see here".
As part of its role in Opposition, National puts written questions to ministers for them to answer in due course.
National economic development spokesman Paul Goldsmith asked numerous questions between March and September, many regarding what meetings and events Jones had attended.
On 20 occasions, Jones' answers had to be amended to include meetings that were previously not disclosed.
For example, in response to a question asking what meetings he attended between August 27 and September 2, Jones originally said none.
But the amended answer shows he actually had five.
"It is completely implausible that the minister did not notice when signing off on his answers to written questions that there were significant volumes of meetings missing," Goldsmith said.
"How can we have any confidence in what the minister says when so many statements are proven to be inaccurate?"
The meetings were always in the diary, Jones said, but the problem lay with "the transmission from one system to another – something just got slipped out".
"I'm not from the school of thought where you toss staff under the bus – the staff member concerned, when he came into the office he was akin to a newborn; he has matured rapidly," he told the Herald.
Jones said this was a timely reminder to "tightly monitor our clerical processes".
He played the incident down and said that of the roughly 3000 written questions he had received since becoming a minister, 20 questions had to be amended.
"We are deluged by an enormous amount of information requests. NZ First does not have a huge complement of staff, so we just have to be absolutely vigilant."
Goldsmith said this makes is an "absolutely mockery" of parliamentary process and is laughing in the face of the Prime Minister's commitment to openness and transparency.
He added that it was important Jones was upfront about his meetings, given he is in charge of the $3 billion Provincial Growth Fund and meets with vested interests in the fund often.
Jones' error follows that of former minister Clare Curran, who was demoted from Cabinet after not properly disclosing meetings with key figures related to her portfolios.