NZDF stands by denial of civilian deaths in "disastrous" Afghan raid
Author

Publish Date

Fri, 24 Mar 2017, 6:04AM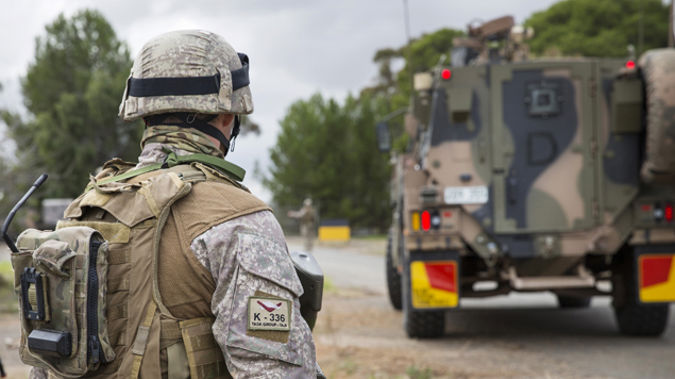 NZDF stands by denial of civilian deaths in "disastrous" Afghan raid
Author

Publish Date

Fri, 24 Mar 2017, 6:04AM
The New Zealand Defence Force is standing by its statement that no civilians were killed in a raid on an Afghan village by Kiwi soldiers.
Investigative journalists Nicky Hager and Jon Stephenson have alleged, in their book Hit & Run, that SAS troops killed six innocent villagers and injured 15 others in Baghlan Province in 2010 during a revenge raid after the death of Timothy O'Donnell. One of the victims was a three-year-old girl named Fatima.
The book also alleges that details of the botched raid, which failed to kill any insurgents at all, were covered-up by the Defence Force.
In a statement to Newstalk ZB, the NZDF said it has nothing to add to its previous statements nor any plans to put anyone up to be interviewed.
It also said any allegations of civilian deaths in Afghanistan were unfounded, despite Wayne Mapp, who was Defence Minister at the time of the attack, admitting that civilians had been killed and the entire operation was "disastrous" and "a fiasco".
Mapp said that any statement he made denying civilian casualties was based on an investigation by the International Security Assistance Force (ISAF) in 2011. He only found about the deaths after a documentary made by Jon Stephenson aired on Maori Television in 2014.
Prime Minister Bill English, however, has been briefed that there is "nothing new" in Hit & Run, and has ruled out any inquiry into whether SAS soldiers may have committed war crimes.
The government has pointed out that the ISAF investigation cleared New Zealand soldiers. Deputy Prime Minister Paula Bennett said "the report itself was not done by the New Zealand Defence Force but by the Afghani government as well as other defence forces, and as such is independent."
However Labour Party deputy-leader Jacinda Ardern told parliament a similar but unrelated ISAF report in 2013 "claimed that there were no civilian casualties in a drone strike" but was later debunked.
"Is this really the kind of evidence the government wants to base its claims on?" Ardern asked.
Green Party co-Leader James Shaw believes there is now enough information available to warrant an inquiry.
"We have no idea of the truth of the matter," Shaw said. "It's simply about providing some level of assurance."
ACT Leader David Seymour, on the other hand, remains unconvinced that SAS troops acted inappropriately.
"I'm not sure that what actually happened is outside the norms of what happens in war zones," he said. "It's very distasteful, and people don't necessarily like it, but does it reach the threshold for an inquiry? I'm not so sure that it does."