NZ First accused of threatening other MPs
Author

Publish Date

Mon, 26 Mar 2018, 6:00pm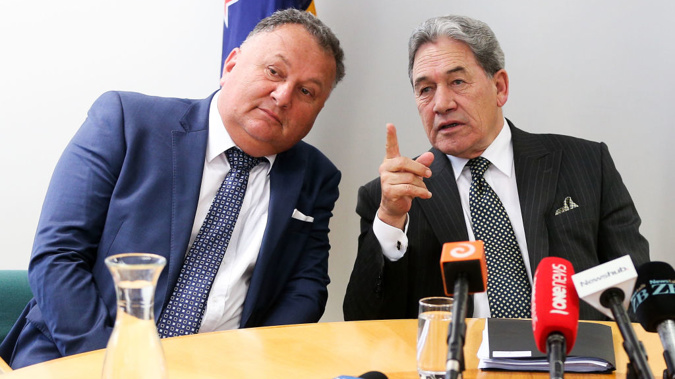 NZ First accused of threatening other MPs
Author

Publish Date

Mon, 26 Mar 2018, 6:00pm
Rodney MP Mark Mitchell says a junior New Zealand First MP was sent to tell him to stop supporting a local project if he wanted it to get Regional Development Funding.
Mitchell says Jenny Marcroft met with him on Saturday saying she had a message from a Minister saying they were interested in supporting the Mahurangi River Restoration Project, but with some conditions.
"[One was] not supporting it anymore as the local MP. She told me they were very upset with the way I had treated Ron Mark. The third condition was that Paul Goldsmith was not to ask any questions of Shane Jones in the house."
READ MORE: Ardern to grill NZ First over MP's approach to Mark Mitchell
Mitchell says Marcroft later texted him to tell him to forget about their conversation.
He says the conversation has left him completely flabbergasted.
"We're a country that prides itself and we lead the world in terms of the strength of our institutions, our open transparent democracy and these are the types of conversations that happen in Zimbabwe, not in New Zealand."
Mitchell says he thinks Marcroft was just very naive and was put in a terrible position by her colleague.
The Prime Minister says there is no pre-requisite for those requesting funding from the Government's provincial Growth Fund, that they must support the Government to do so.
Jacinda Ardern hadn't heard about the matter before this afternoon's post-Cabinet press conference, but says there is no rule around that and she wouldn't expect there to be.
"Some of the funding that has already been given has been championed by ex-National MPs or by current National MPs. That is not the basis on which we grant funding."