NZ better off having US billionaire Peter Thiel as a citizen - PM
Author

Publish Date

Thu, 26 Jan 2017, 11:35AM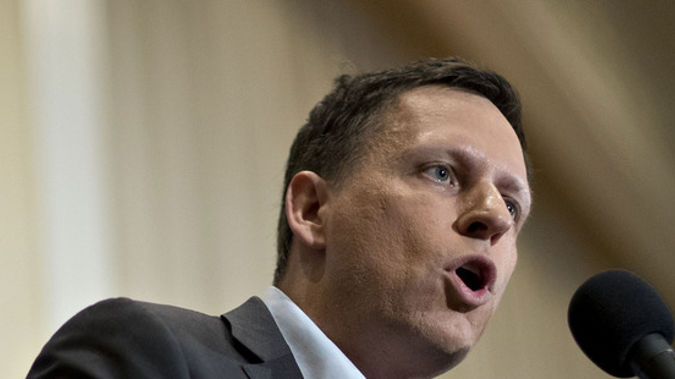 NZ better off having US billionaire Peter Thiel as a citizen - PM
Author

Publish Date

Thu, 26 Jan 2017, 11:35AM
The Prime Minister says this country is better off for having US billionaire and Donald Trump supporter Peter Thiel as a Kiwi citizen.
The German-born PayPal co-founder became a citizen in June 2011, five years after buying a home in Auckland.
It was revealed this week Mr Thiel purchased another New Zealand property, a lakefront estate at Wanaka in 2015 and the sale did not require Overseas Investment Office approval because he a New Zealand citizen.
WATCH: Mike's Minute: Why the Peter Thiel conspiracies?
Labour has been questioning how he gained citizenship and whether he met all the necessary criteria. 
The party's immigration spokesman Iain Lees Galloway told Mike Hosking Mr Thiel was given an exemption, while Nathan Guy was Minister, which allowed him to circumvent the normal process for gaining citizenship.
"They are normally expected to live in New Zealand - to make a commitment to New Zealand, Mr Thiel hasn't been required to make that commitment."
However, Bill English doubts there is anything suspicious about Mr Thiel's citizenship at all.
He pointed out Mr Thiel first gained residency here in 2006 - under the previous Labour Government - and made donations to the Christchurch earthquake appeal.
"If people come here and invest and get into philanthropy and are supportive of New Zealand, then we are better off for their interest in our country."
English said it's not a case of wealthy people jumping the queue, and from what he can see it's whether people have particular skills and contributions that don't quite meet the criteria.
He dismissed New Zealand First's suggestions our citizenship is up for sale, calling the allegation "ridiculous".
"There's two to three hundred cases a year apparently where this kind of discretion is used."
Meanwhile, US media are now calling New Zealand a safe-haven for those who wish to leave the USA and the Trump Presidency.
Mr English is quite happy about that, saying we're a stable country with predictable political leadership and a strong economy.
"Around the world now there's quite a lot of anxiety because there's so much uncertainty, where it's in Europe or the UK or the US, so I'd expect there would be demand for people to come to New Zealand. That's a measure of success."
Additional reporting by NZ Newswire