Nicola Willis National's newest MP
Author

Section

Publish Date

Tuesday, 6 March 2018, 6:29p.m.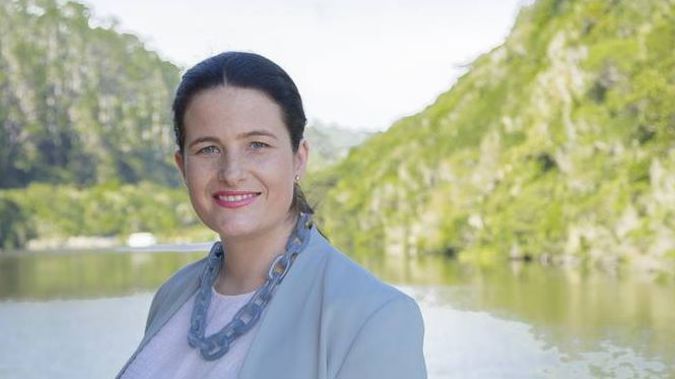 Steven Joyce's departure will see the National Party's rising star Nicola Willis finally enter Parliament after missing out in last year's election.
"I turn 37 tomorrow so while it's not official yet I'd like to thank Steven for the best birthday present I could have hoped for," Willis wrote on Facebook this afternoon.
Willis, who ran unsuccessfully for the Wellington Central seat, looked like she would just squeak in as a list MP after the first votes were counted in September, but lost her position after special votes were taken into account.
In October, Willis told media her dream to enter Parliament wasn't over yet, and Steven Joyce's retirement has opened the door for John Key's former senior adviser to become an MP.
Willis worked for Former prime ministers John Key and Bill English while they were in Opposition and in Government before leaving politics in 2011 to work for Fonterra.
She returned in 2016, leaving her job as general manager of nutrient management, pushing sustainability initiatives across some of the dairy giant's farms to challenge Paul Foster-Bell for the Wellington Central seat.
Foster-Bell relinquished his spot when it became clear Willis had the numbers to roll him within the party, stepping down before the election last year.
Willis didn't manage to wrestle the electorate off Grant Robertson, however it had not been expected she would, with Wellington Central considered a strong Labour seat.
Willis was not just a staffer of Key's, he has also been her mentor and the pair shot a series of Question and Answer videos in the lead-up to the election.
"I personally think she could be the leader of the National party, and the leader of the country one day," Key said in one of the videos.
"I rate her as the most impressive candidate I've seen - there are tremendous people in our party but Nicola's going to be the future of the party...future of our country."
In one video, Willis said she became a National Party member after seeing how hard Key and English worked to change things for the better for Kiwi families.
She began working for English in the early 2000s - her first full-time job after university.
"Working with Bill English was a really formative time for me in my career," Willis said.
"He said Nicola, you may think you've hitched yourself to yesterday's man, but let me tell you, politics is not about personal ambition, politics is about what you can do for other people."
While running for Wellington Central, Willis also touched on environmental issues, saying she wanted the capital to become New Zealand's first predator-free city.
The expression of concern for the environment and Willis' centrist position on social issues has seen her cast as a credible future threat to Prime Minister Jacinda Ardern.
Willis has four young children, aged from two and a half to 8, with her husband Duncan Small, a former Department of Prime Minister and Cabinet staffer.
She will be the second new MP to join the National Party in recent months, after Maureen Pugh was announced to replace Bill English.