Nick Smith sidelined as lead negotiator over Kermadec Sanctuary
Author

Publish Date

Tue, 20 Sep 2016, 11:06AM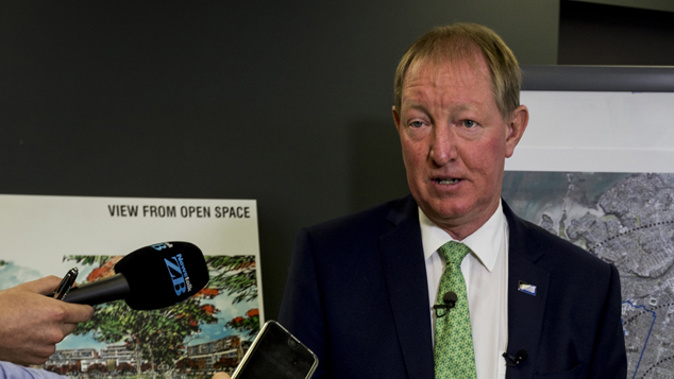 Nick Smith sidelined as lead negotiator over Kermadec Sanctuary
Author

Publish Date

Tue, 20 Sep 2016, 11:06AM
UPDATED 6.22PM Environment Minister Nick Smith has been sidelined as the lead negotiator over the Kermadec Ocean Sanctuary.
Legislation to create the sanctuary has been delayed, as the Government and iwi try to negotiate a solution between the sanctuary, and fishing rights granted through a 1992 Treaty settlement.
Nick Smith's role has been taken over by Bill English, because he says Maori have talked about confidence and supply and that's the preserve of the Finance Minister.
Negotiations with Maori fell over last week and Dr Smith said he's more interested in getting a solution than who's heading the negotiations.
"It's not about me, it's about how can we find a solution that enables this very significant area to be permanently conserved."
Maori Party co-leader Marama Fox is happy Mr English will take the lead on negotiations.
"Because the Government have seen that this is serious, they have recognised that we need to dial it back a bit and so we get around the table and can discuss the situation without being set in our ways."
Dr Smith said he's confident that fresh negotiations will solve the problem.
"I'm still confident we will get the sanctuary in place, in good time and in good faith," he said.
The Maori Party will be negotiating with the government on behalf of the trust after they agreed on Monday to work together.
Mr English won't commit to a time frame.
"I'm in regular contact with the Maori Party, no doubt it will be part of those discussions," he said.
The Greens are applauding the Government for sidelining Dr Smith and Greens co leader Metiria Turei says Dr Smith should never have been allowed anywhere near the issue.
"He's been a disaster in housing, on the RMA, on water issues and now with, something as popular actually, as the Kermadec Sanctuary, so Nick Smith has been clearly incompetent. I'm glad that's it's moved on to more competent ministers who maybe understand the Treaty better."
Meanwhile, Labour leader Andrew Little is warning the Government that it created the Kermadecs mess, so needs to fix it, sooner rather than later.
There's speculation the Government could wait until after the election to make a decision on a solution, but Mr Little said it's an urgent issue.
"If they are so incompetent and have mishandled it so badly they're now prepared to give up on it, then that sits firmly at the feet of John Key."
Vice Chair of the Environment and Conservation Organisations of New Zealand Cath Wallace believes we are overlooking a binding United Nations Law.
Ms Wallace said we have an unqualified obligation to preserve and protect the marine environment, meaning Maori have a right to fish in the Kermadec area, but not a priority right to fish, that takes precedence over environmental protection.
She said rights to exploit marine areas don't trump protecting the environment.
"Environmental protection and preservation has to be done and any right to exploit it is explicitly subject to that.
"Nothing in the fisheries settlement says that the quota trumps environmental protection, Actually, New Zealand is obliged to preserve and protect the marine environment."
Additional reporting by NZ Newswire
Take your Radio, Podcasts and Music with you