NGOs, charities seek greater support from Brownlee
Author

Publish Date

Tue, 25 Apr 2017, 7:15AM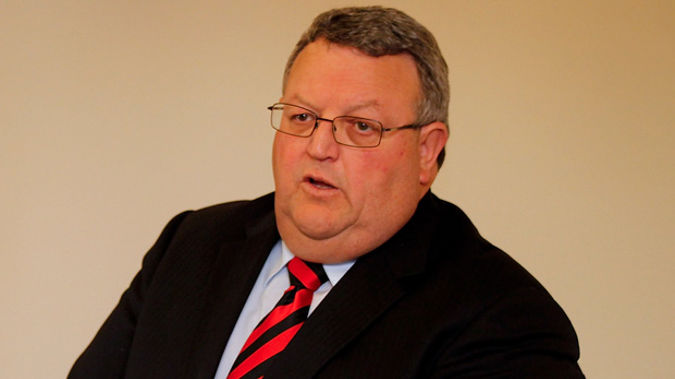 NGOs, charities seek greater support from Brownlee
Author

Publish Date

Tue, 25 Apr 2017, 7:15AM
New Zealand non-government-organisations and charities working internationally are hoping for greater support from the new Foreign Affairs Minister Gerry Brownlee.
Their umbrella body The Council for International Development says they are the face of New Zealand in some of the most challenging regions of the world, where they deliver humanitarian aid and development programmes to some of the most vulnerable people.
Director Josie Pagani said they need a minister who can increase their ability to deliver real impact to those who need it most.

"They need a minister to get behind them and say we will support you to get out of the office and get into the field as soon as possible, so that's what we'd be looking for from Gerry Brownlee.
"I think he'll be an asset for us for the sector because he's not afraid to make tough calls."
READ MORE: Brownlee becomes Foreign Minister in cabinet reshuffle 
Meanwhile the new Education Minister Nikki Kaye has some big challenges ahead.
Teachers union NZEI says the proposed replacement of the decile funding system would be one of the biggest issues they want Ms Kaye to focus on.
LISTEN: Gerry Brownlee and Nikki Kaye on cabinet reshuffle
President Lynda Stuart said it's something they must get absolutely right and an alternative shouldn't be rushed through.
"We really want to see any replacement to the decile funding system well-trialled and we've got a lot of questions around that, so we'll be wanting those well and truly answered."
Ms Stuart said education funding shortfall must be addressed as part of any changes because schools of every decile are struggling to meet the needs of their students under current budget levels.
"For us, we've got a very big issue around the underfunding in the education area and the issues that we know need to be addressed in that space."
Ms Kaye takes over the role next week.
Farmers are stoked Primary Industries Minister Nathan Guy is taking on the Civil Defence portfolio as part of the cabinet reshuffle.
Federated Farmers spokeswoman Katie Milne said he'll bring rural experience to civil defence role.
"It tends to be a little bit urban-centric so it will be good to be able to bring that balance a little bit more so that the rural side of it gets a little bit more attention in certain events where it needs be."
She said Mr Guy has a strong understanding of the agriculture sector and the provinces and this will bring a useful rural perspective to the civil defence network and response.
"Being able to have someone there who can add a little bit of the rural flavour to how the design is set up going forward will be very useful."