PM won't confirm Pacific spying
Author

Publish Date

Thu, 5 Mar 2015, 5:04am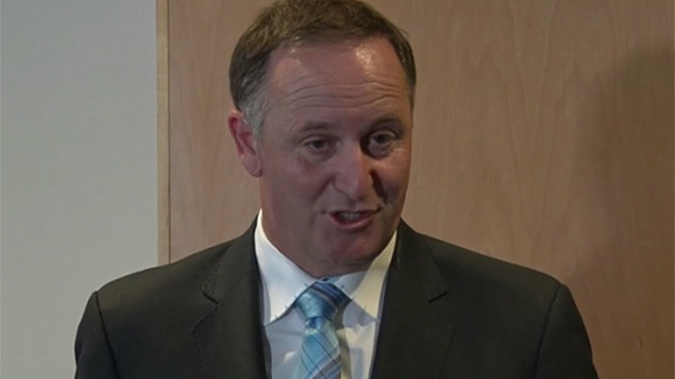 PM won't confirm Pacific spying
Author

Publish Date

Thu, 5 Mar 2015, 5:04am
Updated 7.28PM: John Key is refusing to confirm whether or not New Zealand is spying on its Pacific friends.
When asked by media this afternoon, the Prime Minister said he would not comment on assumptions made, or on the GCSB's processes and procedures.
Mr Key says if the GCSB does carry out surveillance 'on a friend', that is not to harm that particular organisation or country, but to support them.
He also says the Government has not and does not undertake surveillance on New Zealanders, unless it's lawful.
OPINION: Screaming left-wing conspiracy theorists
Key insists there are spy networks for very good reasons.
"If I was a New Zealander, and the New Zealand Prime Minister got up and told me that we had foreign intelligence service and it wasn't gathering some foreign intelligence, I would ask them 'what the hell are we paying the money for for?' and 'What the hell are you doing?' because there are genuine reasons why we have a particular interest."
Key says the Government's doing what other Governments before them have done with our spy networks.
"I would just say to New Zealanders, if we didn't have one their safety would be more at risk."
"New Zealanders have lots of interests around the world, they travel around the world. There are very, very good reasons why we do things."
Key had to rushed away from the original press conference at Auckland University after anti-war and anti-mass surveillance protesters interrupted him. 
Spokesman for the students, Guy Cohn, says they were simply there to ask Key some questions.
"As soon we entered he was whisked away by security guards," he said.
"We probably were making some noise, but I don't know why he had to leave."
Cohn says students are growing increasingly frustrated by such evasion from the Government.
Indiscriminate Spying
Documents have been released today from whistleblower Edward Snowden's treasure trove show New Zealand has been indiscriminately spying on its Pacific Island neighbours.
They reveal the GCSB collects meta data - intercepted phone calls, emails and internet data - from a surprising array of countries including Fiji, Samoa, Tonga, the Solomon Islands, New Caledonia, Tuvalu and Kiribati.
Senior reporter for the New Zealand Herald David Fisher says this could put a dent in the long-standing Kiwi-Pacific relationship.

"It's the sort of thing that they could decide to not be troubled about, or they could see it as New Zealand trampling on their sovereignty."
Without sifting through it, the data is passed on to the US, where the XKeyscore system is used on it.
Dirty Politics author Nicky Hager says the revelations today from whistleblower Edward Snowden's documents show New Zealand's not chasing terrorists and bad people.
AUDIO: Nicky Hager on the spying revelations
He says it's just so we can show we're doing our bit for the world-wide spying effort.
"We care about these countries, we say we're a good neighbour, why on earth do we sell them out by spying on them to a tremendous degree and give that information out to the big powers?
Nicky Hager says it's all about doing our bit for the "club".
"What you really find is virtually everything, nearly all of it, has nothing to do with security or terrorism. It's just spying on little countries so New Zealand can say we've done our bit in their global spying."
But former strategic studies associate professor Jim Veitch says those nations benefit, as spying can help unearth drug trafficking rings, money laundering operations and the like.
The level of surveillance lifted massively from 2009.
It was then that the spy base at Waihopai moved to "full take collection" - a phrase used where everything is collected, including who is calling or emailing whom.
David Fisher says the United States now has full access to the GCSB's data.
"We always had sharing arrangements with the US, what changed in 2009 is that they grabbed everything. When they grabbed it, it went off to Washington.
However, an expert says political game-playing will be the result of the revelations.
Former strategic studies director Jim Veitch says no government will be surprised by the revelations - but they will pretend.
"Of course they do, just as the leadership will say no we didn't know about that. That's just the games that are played."
Jim Veitch says the "full take" aspect isn't concerning either.
"New Zealand doesn't have the capacity, the people or resources to actually hone in on things that are important or significant."

Opposition taken aback
The breadth of New Zealand's spying activities - revealed in documents released today - has the Labour leader taken aback.
AUDIO: Andrew Little speaks with KPMG Early Edition
Andrew Little is surprised at the number of close neighbours we seem to be collecting meta-data from, and the extent of it.
"It doesn't seem to be targeted to any particular threat or any group of people or any specific other country that may pose a threat, so it seems very broad."
Andrew Little says you do wonder what the end purpose of it is, and what we're getting out of it.
The Greens are picking New Zealand's standing in the Pacific's going to take a hit over the spying revelations revealed in the latest tranche of Snowden papers.
Green Party Co-Leader Russel Norman says it's extremely corrosive for our influence in the South Pacific and could actually boost the influence of other nations, such as China.
"Those countries will now look at us and say we said we were their friends, and yet at the same time you were round the back door of our house stealing our information."
He questions if such activity is actually within the mandate of GCSB.
Russel Norman believes Mr Key is just trying to confuse people and says the Snowden documents have proven to be accurate in every case so far.
"When you look at the allegations with regards to Dirty Politics, the Inspector General did thoroughly investigate one of the claims and found it to be entirely accurate. So you'd have to say that Snowden and Hagar do have pretty good credibility when it comes to their track record."