New Zealand has no plans to copy US on Europe travel ban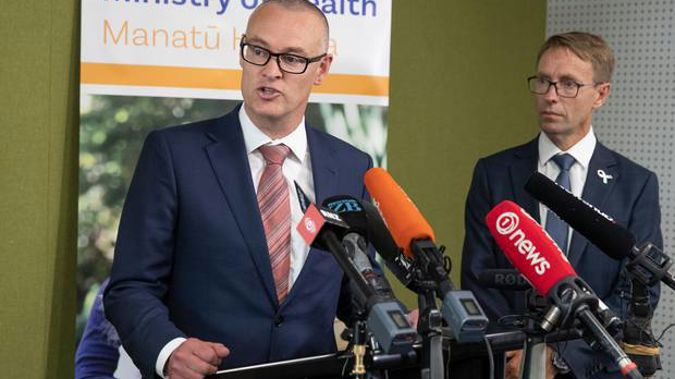 New Zealand has no plans to copy US on Europe travel ban
The United States has banned all travel from Europe to the US - excluding the UK - for the next 30 days, in response to the spread of Covid-19.
The World Health Organisation today declared a global pandemic.
President Donald Trump says there will be exemptions for Americans who have undergone appropriate screenings.
He said after talking to health professionals, the actions are necessary.
"These prohibitions will not only apply to the tremendous amount of trade and cargo, but various other things as we get approval.
"Anything coming from Europe to the United States is what we are discussing."
In New Zealand, Health Minister David Clark said there were no plans currently to ban travel from Europe to New Zealand, but it was a dynamic environment and he was getting daily updates from an expert advisory group.
Finance Minister Grant Robertson said every country had a different situation and the there had been a community outbreak in the US - but there had only been transmissions within families in New Zealand.
He said there would clearly be an economic impact of Trump's travel ban, and the Government would continue to work on the details of its package to help businesses, more of which is expected to be announced next week.
At a press conference this afternoon, Director General of Health Dr Ashley Bloomfield said there are no new cases of Covid-19 in New Zealand, for the fifth day in a row.
There are also no probable cases.
The WHO declared Covid-19 a pandemic overnight. Bloomfield said that nothing would change in terms of what was done.
"We have been acting and planning as if this would be a pandemic for some weeks and now and we continue to plan and respond with pace."
That was in line with the WHO's advice.
Planning for how primary carers will respond to Covid 19 continues and will differ in different areas. Some DHBs might dedicate specific health centres to see everyone who had symptoms, or other areas might send nurses out to swab people at home.
Bloomfield said all close contacts of New Zealand's five cases remain in self isolation and are being followed up daily by health staff.
Clark said that travel from Italy had already reduced to a trickle, and anyone arriving from there was required to self-isolate - which was the best advice on how to stop the spread of Covid-19.
He said the fact that the WHO had declared a pandemic and that Tom Hanks had tested positive emphasised the seriousness of the situation, and the need to follow advice such as washing hands and sneezing into elbows.
Air New Zealand flies daily non-stop from Los Angeles to London, a service which shouldn't be affected by the Trump ban.
The LAX-to Heathrow service will, however, end this October at the same time non-stop Auckland to New York services are scheduled to begin.