New poll brings bad news for Simon Bridges, NZ First
Author

Publish Date

Sun, 27 May 2018, 7:33pm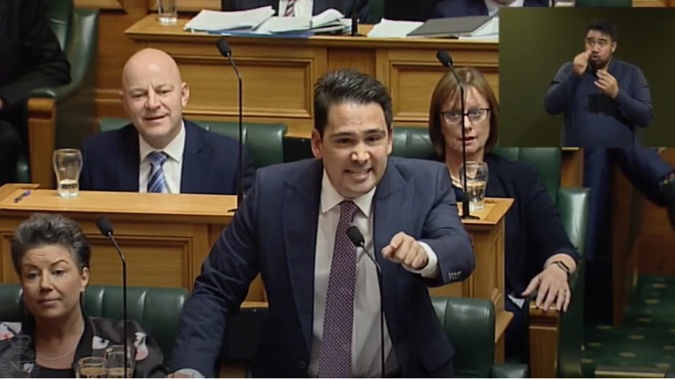 New poll brings bad news for Simon Bridges, NZ First
Author

Publish Date

Sun, 27 May 2018, 7:33pm
A new poll shows Simon Bridges might have something to worry about if he hopes to one day become Prime Minister.
He has received just 9 percent of the vote for preferred Prime Minister.
That's the lowest result for a National leader in over a decade, and comes after Bridges has been in the role now for three months.
By comparison, John Key was at 24 percent and Bill English at 25 percent when they first took over the leadership role.
The Newshub-Reid Research poll, the first to be conducted since Budget Day, shows Jacinda Ardern sitting safely at 40.2 percent on the same poll with Winston Peters at 4.6 percent.
Interestingly, former National Party leadership contender Judith Collins has also crept onto the poll for the first time, with 3.7 percent.
That's higher than Ardern's ranking when she first appeared on the preferred Prime Minister poll in 2015, debuting with 3.5 percent.
Looking at the parties, and there's some good news for the National Party.
They're sitting on 45.1 percent, a slight increase, while Labour are just behind on 42.6 percent.
New Zealand First are no longer the king or queen-makers, dropping down to a dire 2.4 percent. On this result, they would be out of parliament entirely.
The Greens, however, are at 5.7 percent meaning they would bring eight seats with them into a new parliament.