National's attack ad slammed as sexist
Author

Section

Publish Date

Thursday, 14 February 2019, 3:23p.m.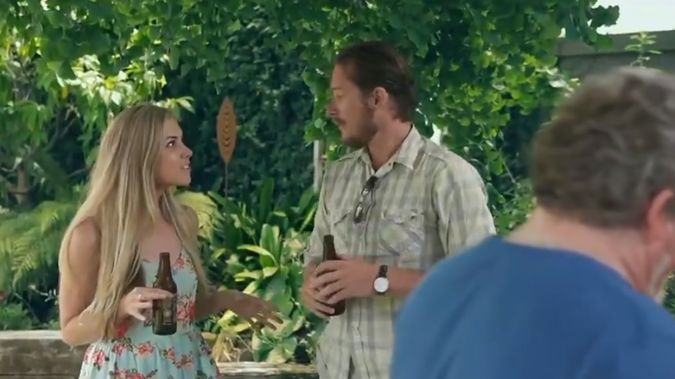 The Minister for Women says National's new TV ad is like something out of the movie Anchorman.
In the ad released on Twitter last night, it shows a young woman at a barbeque talking to a man about KiwiBuil.
When she says that Labour is building a 10,000 houses as part of KiwiBuild, the man laughs and he correctis her on the figures.
The ad has been criticised for the patronising portrayal of two men "man-splaining" to a gullible woman.
Julie Anne-Genter says she can't believe National's leadership didn't realise how sexist the ad looks.
"It reminded me of Anchorman. That's a satirical film all about how sexist things used to be, and that ad seems to be a hallmark to the 1970s."
Labour promised to build 10,000 houses in the first year of its flagship housing programme. Like many of its policies, KiwiBuild has failed to deliver. If there's one thing we've learned with this Government, it's don't believe the hype. pic.twitter.com/C7DzirO5bz

— NZ National Party (@NZNationalParty) February 12, 2019
She says it's very clear man-splaining.
"I do think that they missed the mark on that. I really doubt that New Zealanders are going to find that that resonates."
Speaking to media this afternoon, Housing Minister Phil Twyford – the man in charge of the KiwiBuild policy – said the ad was "clearly sexist."
"I think a lot of people find it offensive."
Some on social media have complained the ad appears as though the man was mansplaining – when a man explains something to a woman in a condescending or patronising way – the KiwiBuild policy to the woman.
Twyford said if he had commissioned that "attack ad" he would be asking for a refund.
He said the barbecue depicted in the ad did not look like much fun.
"I think there would be much more enjoyable barbecues at Judith [Collins'] place."
But National is defending the ad.
Deputy Leader Paula Bennett says there's nothing sexist about the ad, and people need to lighten up.
"I think it is a bit of humour and I think people do get caught up in it. It could have been a man, could have been a woman.
"There was no harm intended and no harm was done. It is easy to find offence if you are looking for it."
Tukituki MP Lawrence Yule says that he does not see it as sexist.
"It's highlighting the issue that we've raised. There's a whole lot of things they've promised that haven't been delivered, that's how I see it. There's various views about how its portrayed, but I think its the message we're delivering that's the important thing."