National to launch policy work with focus on small business
Author

Publish Date

Sun, 2 Sep 2018, 5:38pm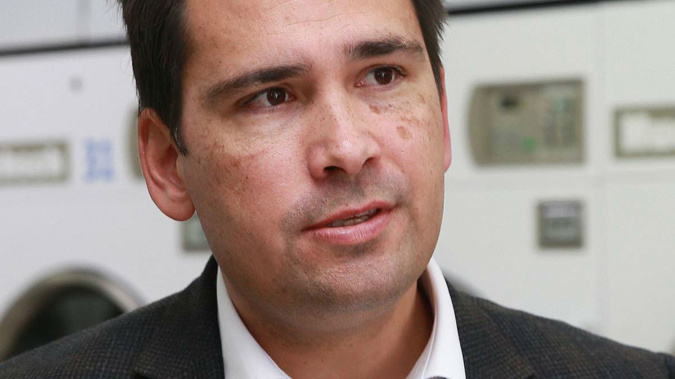 National to launch policy work with focus on small business
Author

Publish Date

Sun, 2 Sep 2018, 5:38pm
National will tomorrow launch another roadshow, this time to hear from small businesses which, it says, is being neglected by the Government in favour of the "big end of town".
National leader Simon Bridges, economic development spokesman Paul Goldsmith and small business spokeswoman Jacqui Dean will launch the month-long consultation at the Newmarket Business Association in Auckland.
"It'll be launching online and physical brochures for feedback, as well as roadshows around New Zealand, going out and talking to SMEs (small and medium enterprises)," Bridges said.
"We'll be digging into what is affecting businesses as they grow, the quality of their dealings with government agencies, what policies are concerning them and what their priority areas for reform are.
"Our SMEs are the engine room of our economy. They generate $80 billion in wealth a year and there's 600,000 people employed in it."
Bridges said the Government had failed in recent weeks, culminating in the announcement of a new business advisory council, to reassure small to medium sized businesses that they were being listened to.
"They compounded that failure by going to the big end of town.
"We don't think the Government is listening to valid criticism. SMEs fight week in, week out to survive and to provide for employees and families and are finding it increasingly difficult deal with costs and uncertainty.
Prime Minister Jacinda Ardern last week addressed falling confidence levels at a major business breakfast event where she announced the new advisory council would be chaired by Air New Zealand boss Christopher Luxon.
Bridges said it was SMEs that were driving low business confidence.
The cost of compliance, the tax and uncertainty can literally kill them."
Last month, Small Business Minister Stuart Nash announced a Small Business Council, with a strict mandate and a fixed term of one year, to give the Government direction on what is needed to improve the performance of the sector.
Bridges said the roadshow being launched tomorrow would not be like his regional 'get to know Simon' tour, which was recently at the centre of controversy over the amount of money he spent on accommodation and Crown cars.
"It'll be more organic than that and will be primarily be by online and brochure. But there will be a few meetings. It may not necessarily be me as leader. It will also be local Members of Parliament doing it in their areas. It won't be regional roadshow version two," he said.
Tomorrow's launch is the first of a number of such consultations over the next few months, and marks the beginning of National's wider policy development.
"Tomorrow will be the launch of our 2020 policy process which will be listening this year, discussion documents next year and final policies in 2020," Bridges said.
"We don't want to be like this Government, which is all working groups and not action. We want to make sure we're ready to lead if we get there in 2020."