National Party president denies abuse allegation cover up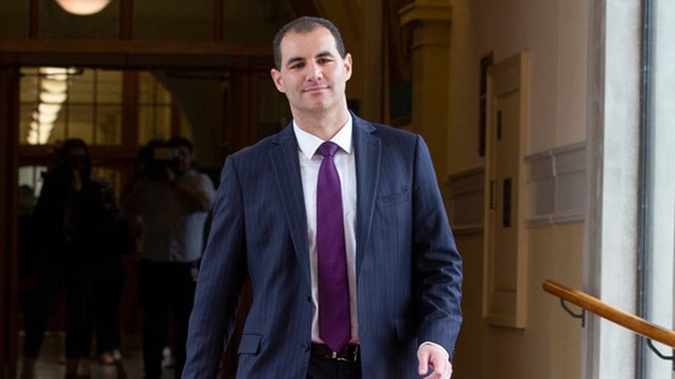 National Party president denies abuse allegation cover up
National Party president Peter Goodfellow says he did not cover up a complaint about Jami-Lee Ross' improper behaviour, nor should he have told Simon Bridges about it before Bridges became leader and promoted Ross to the front bench.
And Goodfellow further denies that National runs a cash-for-candidates scheme, despite the release of a recording in which Bridges and Ross discuss a donation from the Chinese community and getting more Chinese MPs.
Goodfellow's handling of an allegation about Ross' behaviour has been criticised, with Ross saying the matter was covered up and former National MP Tau Henare calling for Goodfellow to resign.
Despite six women coming forward about Ross, Goodfellow said the only complaint that was brought to him was from Katrina Bungard, the Howick Local Board deputy chair and National candidate for Manurewa.
Goodfellow facilitated a mediation after Ross and Bungard had a falling out in 2016, and he said they both wanted to sign confidentiality agreements.
"That's the only instance that I'm aware of in my time as president that we've had an issue like that, and the only time the parties have requested confidentiality," Goodfellow said.
Asked if he should have told Bridges about the complaint before Bridges became leader and then promoted Ross to the front bench, Goodfellow said: "That was an issue that had been dealt with at the time, so no."
Bungard has not blamed the party or Goodfellow for what happened.
"I do want to make it very clear that I have always felt fully supported by the National Party and its leadership," she said in a statement.
Last week Ross laid a complaint with police about a $100,000 donation that was split into eight chunks, but Goodfellow said the party had no record of any such donation.
But he would not comment on whether the party was able to verify the donors' identities, which general manager Greg Hamilton was trying to do in text messages released by Ross.
"These matters are all now subject to a police investigation," Goodfellow said.
Labour Party president Nigel Haworth said he had never tried to split up a donation or hide one in any way.
Haworth revealed that Zhang Yikun, the businessman at the centre of the $100,000 donation, had also donated to the Labour Party in sums under the disclosure threshold.
Asked how much Yikun had donated, Haworth said: "That's a matter for him. It's an anonymous donation as it stands under the law."
Haworth said Labour MPs did not ask for donations - even though they attended those events.
Goodfellow said he had no issue with Ross and Bridges talking about and handling donation money - as they did in a recording released by Ross - as long as the law was complied with.
That recording, in which Bridges and Ross talk about having two Chinese MPs in caucus, exposed National to accusations of a cash-for-candidates scheme.
Goodfellow denied any such scheme: "Ultimately, we don't give favours for donations ... [but] if that's the perception, I'm concerned, yes."
He confirmed that Colin Zheng, who featured in the recording about the donation, was attending the party's candidates college for the class of 2020.
"I've known him for some time. I think he's a good potential candidate for us," Goodfellow said.
Haworth also said donors were not buying their way into the party.
"We are very clear about how we select our candidates, which is based on competence."
Haworth said the current rules around donations worked "tolerably well", but state-funding could be looked at.
"But that's a question for the people."