National MP apologises for calling Labour MP a 'bitch' in heated debate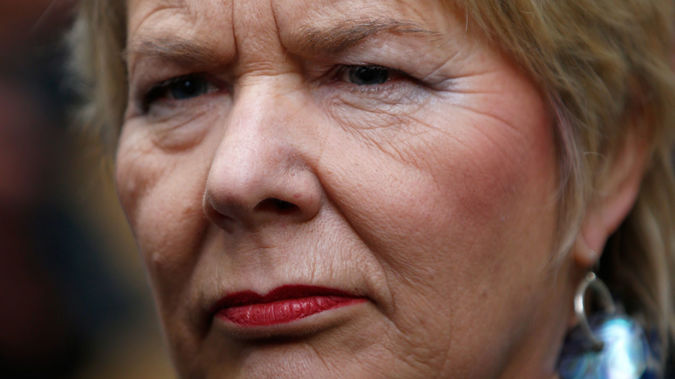 National MP Nicky Wagner says she should not have called Labour MP Deborah Russell a "bitch" in Parliament after Russell questioned whether National's finance spokeswoman Amy Adams knew how to manage figures.
During a debate on the Budget on June 20, Wagner called out "you are a bitch" after Russell referred to Adams' claim earlier in the debate that National put more into health than Labour had in its first Budget.
Russell had said: "Perhaps she just got the figures a little bit mixed up in her head — $3.2 billion is bigger than $2.3 billion."
"Frankly, it worries me that that is the capacity of the person they have as their finance spokesperson. Part of the job of the Opposition is to examine what the Government is doing, and you would at least hope—I would at least hope—that the person doing it knew how to manage figures."
After Russell objected, Wagner apologised. The interjection was recorded in the draft version of Hansard but disappeared by the final version – something the Hansard office has since said was a decision by a junior staffer rather than at Wagner's request.
It was being reinstated.
Wagner could not be contacted for an interview but in a brief statement, said she had used the word in question. "I shouldn't have and I apologised immediately."
She said she had not sought to have it removed from Hansard.
A search through Hansard shows the word has been used several times, usually as either a verb or a noun to refer to a female dog rather than an insult. The most frequent user was NZ First MP Ron Mark.
February 2015: Ron Mark about National's Gerry Brownlee: "This is the Minister of Defence whose biggest whine and bitch was that he could not understand the acronyms."
October 2014: Former Green co-leader Russel Norman quoting blogger Cameron Slater: " the same woman effing feral bitch that screams at him when he goes to Pike River meetings."
May 2007: Former National MP Chester Borrows in the anti-smacking bill: "although they may bitch and moan continually that all we do is bitch and moan at each other, on this occasion there has been consensus and there has been compromise."
Hone Harawira, June 2006 on dog micro-chipping legislation: "We have seen National chasing votes on this issue like a bitch on heat, and, of course, we have been graced intermittently by the presence of New Zealand First's very own poodle."
June 2006: Ron Mark on dog micro-chipping: "When a cocky's dog slips his leash on the farm and goes straying because a bitch down the road is on heat, it does not have its collar on."
May 2006: Ron Mark after referring to National's Simon Power as "bitching" on: "I withdraw the word; I did not mean to call Simon Power a bitch."
When Power objected, Mark responded: "I withdraw, if I have offended the member's sensibility. "Bitch", I would assert, Madam Speaker, is a female dog."
December 2004: then Act leader Rodney Hide on the Aquaculture Reform Bill: "we have set up an incentive for one racial group in New Zealand just to bitch, whine, and complain to the Government."