Nathan Guy stands by decision to grant Thiel citizenship
Author

Publish Date

Fri, 30 Jun 2017, 5:09am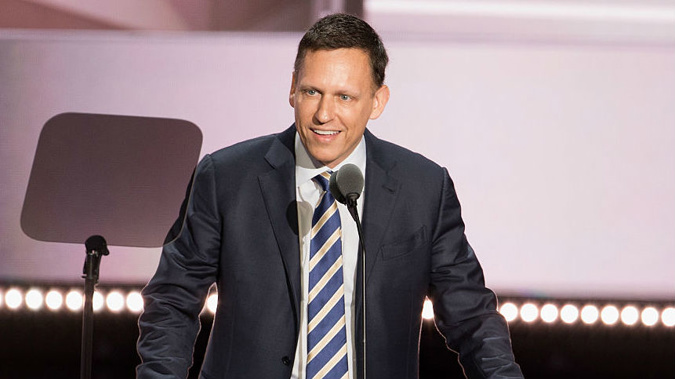 Nathan Guy stands by decision to grant Thiel citizenship
Author

Publish Date

Fri, 30 Jun 2017, 5:09am
The Prime Minister is unable to say how many other citizenship cases have been similar to that of US billionaire Peter Thiel.
The Government's being accused of a cash for citizenship deal for granting the entrepreneur Kiwi status - that criticism's further heightened today after it emerged Mr Thiel spent just 12 days in the country before his application was granted.
Bill English has been asked if any other foreign businessmen have been treated the same way, and responded that he "couldn't tell you, couldn't give any other names."
"There's a process there if officials give advice on it, my understanding is that it's a pretty small number of people."
Bill English said the Government is happy to have him here, even though he actually doesn't live here at all.
"There is a mainstream process, and then there's some discretion for exceptional circumstances, and we're happy with the decision that was made."
The Minister who approved Mr Thiel's citizenship, Nathan Guy, is defending his decision saying Mr Thiel is representing the country.
"This is an individual who is incredibly well connected in Silicon Valley, he's a great ambassador and salesperson for New Zealand."
But the Prime Minister said that's not a criteria for having citizenship approved.
"Well he doesn't get citizenship on the basis of being an ambassador for New Zealand."
Labour Leader Andrew Little is again questioning Thiel's citizenship in light of the new details
"12 days in the country - it sounds like far from exceptional. It sounds most peculiar to me."
But the Prime Minister answered that Mr Little can say what he likes.
"This is someone who's invested here, helped create at least one very successful business, and we're happy with it."
Maori Party co-leader Te Ururoa Flavell said while he's not across the intricacies of the Peter Thiel case, on the face of it it looks like the American has been able to buy himself in to the country.
"Rules are rules and so people should be following rules, and where those rules have been extended, the Minister will be held accountable for."