"Nanny state" Labour intends to reject amendment to Parental Leave bill
Author

Publish Date

Tue, 14 Nov 2017, 4:43PM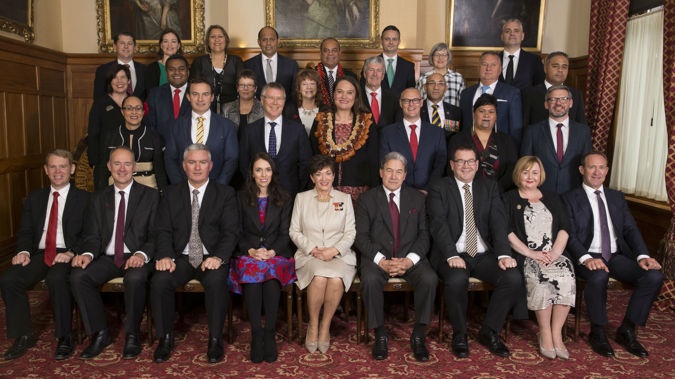 "Nanny state" Labour intends to reject amendment to Parental Leave bill
Author

Publish Date

Tue, 14 Nov 2017, 4:43PM
The Labour Party has been accused of reverting to its "nanny state" ways for opposing an amendment to the Paid Parental Leave Bill.
The Government intends to oppose a National Party amendment to allow fathers and mothers to take paid parental leave at the same time.
National's justice spokeswoman Amy Adams will put in an amendment to the Bill currently going through Parliament to allow parents to take some of the leave entitlement at the same time, rather than one parent only.
She said the fulltime support of both parents was important in some cases, such as multiple births or premature births where a baby had higher needs.
"What they need most at that time is for both partners to be together for a short period of time to bond and work with each other.
"This is the Labour Governments of old, going back to the nanny state of telling families how to arrange their lives."
The Paid Parental Leave Bill which will increase paid leave from 18 to 22 weeks next year and 26 weeks in 2020.
Labour's Workplace Relations Minister Iain Lees-Galloway said Labour was yet to see the wording but was likely to oppose the amendment.
He said Labour could consider such a move in the future but was concerned it would reduce the time a child would have with primary caregivers.
"What's important is that time that baby has with their primary caregiver, and we want that to be as long as possible."
The move had tentative backing from Labour's Willow-Jean Prime - who has two young daughters including three-month old Heeni.
Prime said she would discuss it Lees-Galloway as it was something that had been raised with her.
"That is one of the most challenging times, as soon as Mum has given birth and I know in our own situation that was a time I really appreciated having my husband there.
"Being a schoolteacher I think he only had about a week, and that was difficult so it's definitely something I'd like to talk to Iain about."
Lees-Galloway said one suggestion he had heard was that both parents could take leave for the first few weeks of a baby's life.
"It's a completely separate policy issue, we really need to look at it outside this bill," he said..
He said Labour did look favourably at a second amendment from National to extend the number of "keeping in touch" days parents could spend at work without losing their paid leave.
Adams said there was no reason to block the amendment given it simply provided more flexibility to parents and did not add to the cost of the scheme or the time taken off work.
The bill will increase paid leave from 18 to 22 weeks next year and up to 26 weeks in 2020.
National's deputy leader Paula Bennett said parents should be able to decide for themselves how to arrange paid parental leave.
"It came from young dads that we met that were taking the first two or three weeks off in particular to bond with the new baby and to look after mum, who's just given birth and needs help.
"We were discovering men who were taking unpaid leave or holidays, and it just seemed like such an important time ... And we figured they were all adults, so if we have a maximum, how they actually split it between them should be what suits the individual family."
National vetoed a Labour members' bill proposal to lift paid parental leave to 26 weeks last term and instead introduced a lesser increase, but National is now supporting the move.
- NZ Herald, with content from NZ Newswire