MPs unlikely to fight for pay rises
Author

Publish Date

Tue, 3 Mar 2015, 5:23AM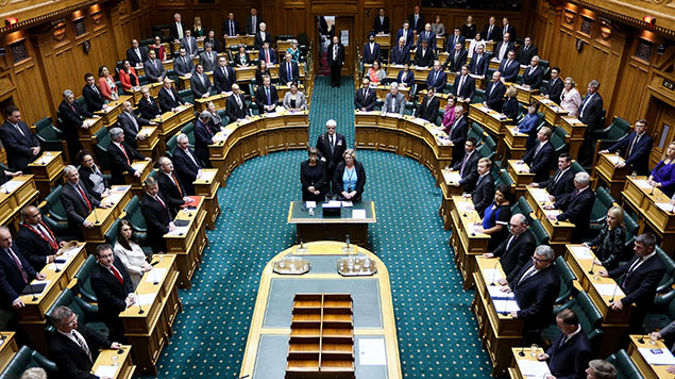 MPs unlikely to fight for pay rises
Author

Publish Date

Tue, 3 Mar 2015, 5:23AM
Updated 8.44am: The Prime Minister's not going to get much of a fight in his bid to control MPs' wages.
Urgent legislation will be introduced to roll back the five and a half percent pay rise the Remuneration Authority gave MPs last week.
Bill English says that in the light of the experience of the rest of the community - it needs to change.
"This issue comes up like a running sore all the time."
Andrew Little says John Key's been talking about it for years.
But he says it does little to address the inequity in society where the head of a bank can earn up to five million dollars a year.
40% of the working population in any given year don't get a pay rise. Tells you that inequality is alive and well in New Zealand. Trying to control MP's salaries is important, and symbolic, but doesn't address the wider issues in the community.
Green Party co-leader Metiria Turei says it's a good start, but there needs to be more equal pay throughout the country.
"We have no independent assessment of the minimum wage, that is a political decision set by the government, and it is kept artificially too low."
Former MP and trade unionist Laila Harre says the law change is a response to the justified outcry over last week's announcement of a 5.5% payrise for MPs.
She says passing the law under urgency is a 'My way or the high way' approach.
"We lose the chance to look more fundamentally at the highest public sector salaries, including those of MP's and Cabinet Ministers."
Maori Party co-leader Te Ururoa Flavell says the change won't drive away talented people to the private sector.
"I suspect that I could've got more money in the private sector, and I suspect that the same applies for a lot of MP's, but people take on the opportunity to serve the country and indeed the people."
The Remuneration Authority's latest increase to MPs' pay wasn't popular, but it may have been good for democracy.
But Massey University political commentator Grant Duncan says adequate salaries are important.
"Not saying that the Remuneration Authority decision was correct, but salaries have to be adequate to prevent corruption."