MP wants legal exemption for Sikh daggers
Author

Publish Date

Wed, 28 Mar 2018, 8:37PM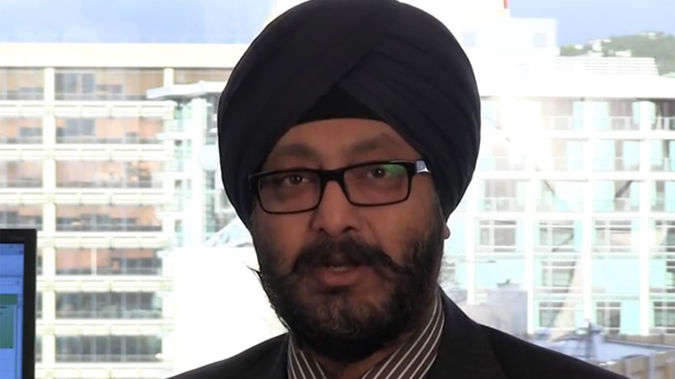 MP wants legal exemption for Sikh daggers
Author

Publish Date

Wed, 28 Mar 2018, 8:37PM
A National MP is calling for members of the Sikh religion to be allowed to wear a traditional dagger, the kirpan, in public - but he may face opposition from the deputy prime minister.

List MP Kanwaljit Singh Bakshi has lodged a paper asking for a bill changing the Crimes Act to also include an exemption allowing baptised Sikhs to carry the ceremonial blades in public places and at work.

"The Crimes Amendment Bill contains many changes to outdated parts of the Crimes Act signalled by the previous government," he said.

"A glaring omission for the Sikh community is the change to allow Sikhs to wear a kirpan in public."

As one of five articles of the Sikh faith, the kirpan held "tremendous significance", Bakshi said.

"It is not used as an offensive weapon, but solely as an important symbol of faith."

The change would not allow the blades to be taken onto planes, he said.

But while Bakshi said Labour and the Greens were supportive of the amendment when he brought it up, he may face resistance from New Zealand First.

When the issue was raised last year, now Deputy Prime Minister Winston Peters was critical.

"If Sikhs can do this as part of their customs, then what do we say to Maori who want to carry the traditional weapons, a taiaha, or perhaps a Hindu who wants to carry a trident, their traditional three-pronged spear," he said in August.

"We have sympathy for the Sikh community and their adherence to their laws, but they are in New Zealand now and it's our laws that must apply."

Bakshi's proposed change will be voted on by parliament during the main bill's committee stage.

A kirpan is worn sheathed near the waist or tucked into a belt. England, Wales, Scotland, parts of the United States and Canada all have varying levels of exemptions for the ceremonial daggers on religious grounds.
- NZ Newswire