Minto makes bold pledges on buses, council salaries
Author

Publish Date

Mon, 22 Aug 2016, 4:58AM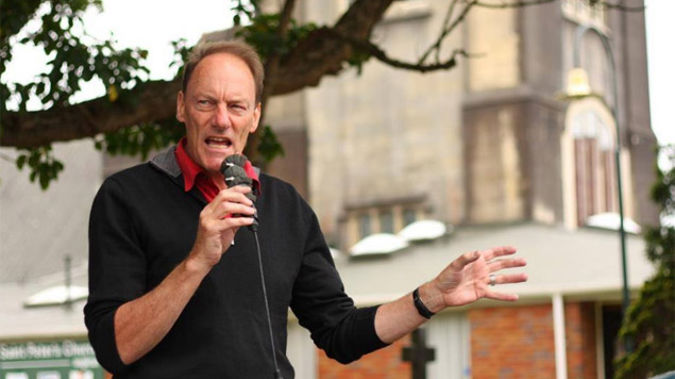 Minto makes bold pledges on buses, council salaries
Author

Publish Date

Mon, 22 Aug 2016, 4:58AM
Christchurch mayoral candidate John Minto is insistent his policy for free public buses won't lead to a rates increase.
The veteran activist launched his official campaign over the weekend, and claims despite his policies being bold, he could save residents money.
He pledged to build thousands of new affordable houses, introduce free public transport, and offer a living wage to all council staff.
He said free public transport will only initially cost $20 million, but will save both ratepayers and tax payers money.
MORE: Little choice for smaller districts in upcoming elections
"We'll be able to pay for this by just extending the timeline for the building of the big motorway projects which the government has already put funding down for," he said, arguing that over time the need for those extra roads will decrease, as they'll be de-congested by public transport.
Minto also promised to slash the high incomes of the council's big earners, using that money be able to pay for a living wage for all employees.
"We've got a lot of people earning more than a $160,000 at the Council, and we're [going to] manage that down to make that the maximum salary."
Minto is running against incumbent mayor and former Labour MP Lianne Dalziel, and Tubby Hansen.
The veteran left-winger ran for the Auckland mayoralty three years ago.
Postal voting forms are to be sent out on the 16th September and must be returned to electoral offices before polls close on the 8th of October.