Marama Fox: Nothing to fear from Maori sovereignty share
Author

Publish Date

Mon, 22 Aug 2016, 5:19AM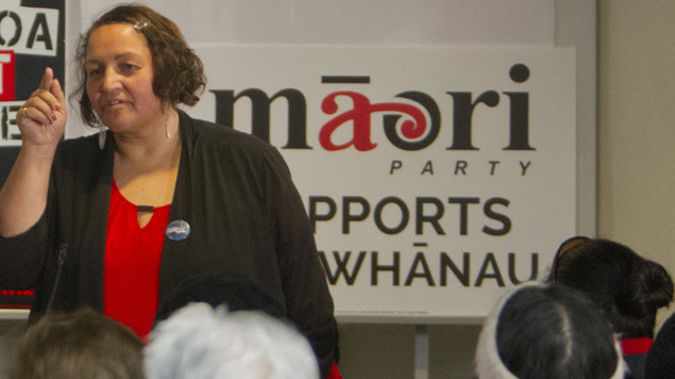 Marama Fox: Nothing to fear from Maori sovereignty share
Author

Publish Date

Mon, 22 Aug 2016, 5:19AM
The Māori Party believes there's nothing to fear from Māori being given a formal share in New Zealand sovereignty.
The Māori King called for a formal role for Māori in the country's leadership over the weekend. King Tuheitia used a speech commemorating his ten years on the throne to set forward his vision of the future.
"I see a country that we as Māori will have a shared role in its sovereignty and this I see happening by 2025," he said.
MORE: Maori King wants Maori share in sovereignty
Māori Party co-leader Marama Fox argues that it's both a good idea, and possible.
"There is nothing to fear from Māori having a greater say across the decision-making," Fox said. "What it does is add value to our nation, it doesn't diminish it."
"The reality is that Māori in councils, on regional councils, through the RMA process, have worked side-by-side for the betterment of communities."
King Tuheitia also called on Māori leaders to play "a large part" in resolving issues such as homelessness, poor Māori health, the lack of long-term jobs for Māori , the challenge of reintegrating prisoners back into society, and the preservation of Te Reo and Māori culture.

He said shared sovereignty was part of a "political manifesto" for the Kiingitangi movement which he asked his 12-member council to draw up three years ago.
Marama Fox, however, didn't endorse King Tuheitia's backing of former Prime Minister Helen Clark for the position of United Nations Secretary General.
Fox stands by her criticism of Clark, as many voters haven't forgiven her for her record on Māori issues. She said that Clark couldn't ask the world to judge her on her record if she isn't going to acknowledge every part of it.