Marae leader leak: TVNZ reporter, Bennett staffer named
Author

Section

Publish Date

Thursday, 16 June 2016, 11:13a.m.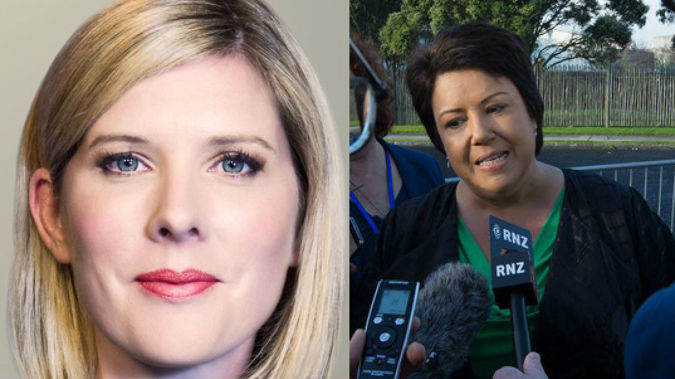 UPDATED 3.45pm: The TVNZ journalist leaked to by Paula Bennett's press secretary was Rebecca Wright - a journalist whom Ms Bennett has crossed swords with in the past, including taking an unsuccessful complaint to the Broadcasting Standards Authority.
Ms Bennett's press secretary told Ms Wright about a Police investigation into the handling of a case by Te Puea Marae chairman Hurimoana Dennis, after Mr Dennis told Ms Bennett about the investigation in a private meeting last week.
That investigation relates to a complaint about Mr Dennis's handling of a case, and is not a criminal investigation of him personally. Mr Dennis could not be immediately reached for comment today.
Deputy Prime Minister Bill English accused the media of colluding to take down Ms Bennett in Parliament today.
"What they call a leak to the media, which turns out to be discussion around the dinner table, about something apparently everyone already knew about, but the media had decided not to run until they could use it to attack Paula Bennett."
SEE ALSO: Bennett maintains leak was not deliberate
Opposition MPs have claimed the press secretary must have passed on that information with Paula Bennett's permission, something Ms Bennett has denied, saying the first she knew about the leak was when a Radio NZ reporter asked her about it on Tuesday.
She has described the leak as inappropriate and has apologised to Mr Dennis, who is on leave from his role as police inspector and iwi liaison officer while the investigation is underway.
RNZ was the first to ask Ms Bennett about the leak. It is not known how RNZ found out about it. Ms Wright has not responded to requests for comment. The press secretary, Lucy Bennett, declined to comment or confirm Ms Wright was the journalist she spoke to.
In a statement today, John Gillespie, TVNZ's Head of News and Current Affairs, said the broadcaster had already confirmed a One News journalist was approached with information. "We're not naming the journalist because they're not the story here."
Paula Bennett had run-ins with Ms Wright in 2010 and 2011 when Ms Wright worked for 3 News in the Parliamentary Press Gallery. Broadcasting Standards Authority archives show Ms Wright is the only journalist Ms Bennett has lodged a formal BSA complaint against. 
In 2010, Paula Bennett took Ms Wright to the BSA over a story on claims Ms Bennett had offered money to solo mother Natasha Fuller to drop a privacy complaint. Ms Fuller later admitted she had made up the claims, which were contained in online messages to a friend obtained by TV3. The BSA case was struck out by the High Court on technical grounds before the BSA made a decision on its merits. 
In her complaint to 3 News, Paula Bennett said the allegations were "malicious, completely without merit and ... [potentially] defamatory," and Ms Wright had treated her unfairly, including refusing to show her the messages containing the claims.​
In 2009, Ms Bennett had released details of Ms Fuller's income from benefits to the Herald after Ms Fuller spoke out against cuts to the Training Incentive Allowance. That case is being cited by the Opposition as evidence Ms Bennett has a track record in releasing personal information for political purposes.
​In 2011, Ms Wright also did an investigation into the Ministry of Social Development's Community Max scheme which embarrassed Ms Bennett and the department and prompted a complaint from MSD to the BSA, which was not upheld by the BSA.
Lucy Bennett was a journalist with NZME until February last year before she took up a job as press secretary for Sam Lotu-Iiga and then Ms Bennett. They are not related. Paula Bennett has said the press secretary had offered her resignation but Ms Bennett had turned it down.