Lobby group accuses Winston Peters of favouring Israel over Palestine
Author

Publish Date

Thu, 13 Jun 2019, 12:19PM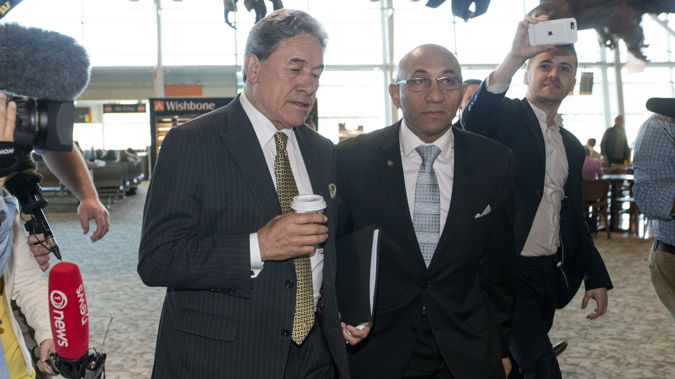 Lobby group accuses Winston Peters of favouring Israel over Palestine
Author

Publish Date

Thu, 13 Jun 2019, 12:19PM
A lobby group wants the Foreign Affairs, Defence and Trade Select Committee to investigate government policy towards Palestine and Israel.
It will be discussed in a Select Committee meeting today.
Palestine Solidarity Network spokesperson John Minto says our policy under Foreign Minister Winston Peters and Defence Minister Ron Mark is out of step, and has seen increasing support for Israel.
"New Zealand needs to be on the right side of history here. And Winston Peters is putting us on the wrong side, putting us with Trump and the US, when he should be putting us with the international community, saying no to apartheid in Israel."
Minto says that the prominence of the support is the most concerning element.
"It's not just a backbench MP sounding off, these are key cabinet ministers who are dragging New Zealand onto the side of Israel in a very dramatic and unfortunate way."
Peters rejects the comments, telling media we've always believed in a two-state solution and our engagement with both countries reflects that.
"It's the same continuum that we've had for possibly three decades now. Nothing has changed."
He says that committee is free to discuss the request.