Little: Govt needs to address family violence in Budget
Author

Publish Date

Mon, 16 May 2016, 5:33AM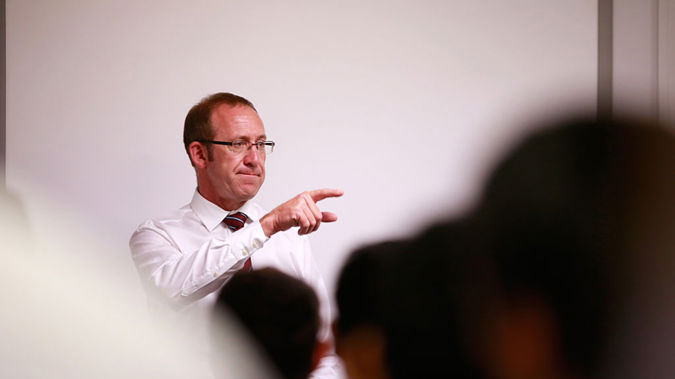 Little: Govt needs to address family violence in Budget
Author

Publish Date

Mon, 16 May 2016, 5:33AM
The Leader of the Opposition says the Government has a lot of ground to make up in tackling domestic violence - and he said we'll know how seriously the issue is being taken in next week's Budget.
Mr Little said on a lot of fronts the Government seems to be keen to show it's doing something useful in social spending.
But when it comes to family violence it has cut a huge amount, from areas which have never really recovered.
"So the real question is at what point will they get back to the same level of funding that was in place in 2011, and we're not there yet."
Mr Little believes National is also trying to play it both ways on taxes.
The Government has ruled out tax cuts in this month's Budget, but hasn't closed the door on them featuring in the election year Budget.
Andrew Little said the Government is all over the place, and he thinks it's trying to juggle its traditional response.
Mr Little said National normally likes to give a tax cut which ends up "favouring the very wealthy, as opposed to the rest of New Zealand who see that there are real problems where the Government still needs to spend effectively."