Labour threatens Māori Party with electoral annihilation
Author

Section

Publish Date

Sunday, 30 July 2017, 8:35a.m.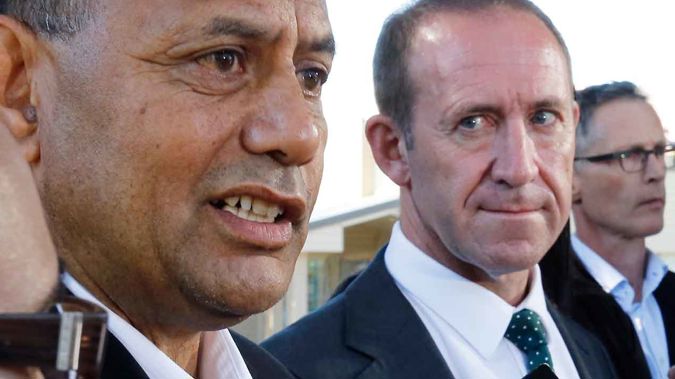 Labour's threatening to wipe the Māori Party off the map, but the Māori Party's star candidate is calling it an empty threat.
The Labour Party is launching its Māori electorate campaign and a Māori housing policy at Nga Whare Waatea Marae in south Auckland this morning.
They've enlisted former TV weatherman Tamati Coffey to stand against Māori Party co-leader Te Ururoa Flavell in Waiariki. It's the party's only electorate seat.
Willie Jackson, who is running Labour's Māori campaign, believes their days in parliament will be numbered if Flavell loses the seat.
"The reality is you can carry on, but their days in parliament will just about be over if they lost the Waiariki seat," Jackson said.
But the Māori Party's Shane Taurima, who is running in Tāmaki Makaurau, says his door knocking suggests otherwise.
"I guarantee you there is a big gap between Te Ururoa Flavell and Tamati Coffey in the Waiariki seat," Taurima said.
Hundreds of people turned out for yesterday's Hikoi for Hope in Manurewa calling for a community-run night shelter in Manurewa, following the death of two homeless people in two cold weeks.
Labour will announce a Māori housing strategy, which is expected to include government-led home-building.
Willie Jackson says families have told him they're sick of the government giving them a pittance.
"We won't give out crumbs in terms of Whānau Ora. Housing, health, and education - we have the budgets in there to make sure our people and secure and comfortable."
Taurima says he's speaking to many homeless people, and their most pressing need is for emergency accommodation.
"I've been there for the last three months working for our homeless," he said. "They want some help. They don't want a handout, they want a hand up."
"There's between forty and sixty homeless people living in [the] Manurewa community alone, and I know them on first-name basis, and they know me as well."
Taurima says he's disappointed he isn't seeing other Tāmaki Makaurau candidates out on the streets talking to the homeless as well.
Willie Jackson has also made a plea to the Green Party to extend their election alliance to Māori seats, after Greens co-leader Metiria Turei ruled out striking a deal.
Jackson argues that if the Greens want to change the government they shouldn't be contesting the Māori seats that Labour needs to win.
"Things have changed quite a bit and all I'm saying is we should get around the table again because some of the Green representatives could split our vote. That's just the facts."
National has a deal with the Māori Party and encourages supporters to vote for Māori Party candidates in those seats.