Labour tabling bill to include Red Peak flag
Author

Publish Date

Tue, 15 Sep 2015, 10:06AM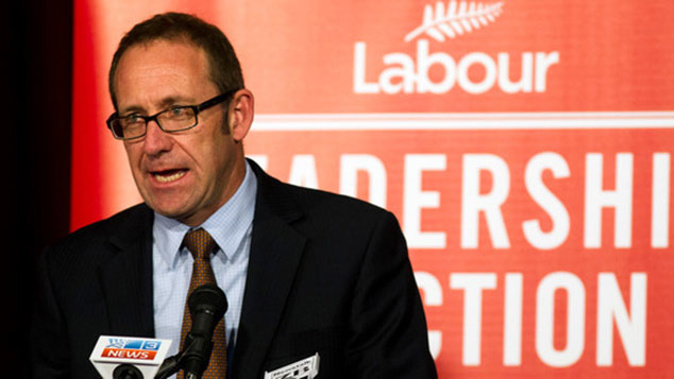 Labour tabling bill to include Red Peak flag
Author

Publish Date

Tue, 15 Sep 2015, 10:06AM
UPDATED 12.36pm: Labour's putting our money where its mouth is over the flag referendum.
It will this week table a bill in Parliament which will include the Red Peak design as the fifth option and will seek a yes or no vote in the first referendum.
OPINION: Where's the harm in Red Peak?
Andrew Little said if the answer was no, then the money set aside for the 2nd referendum won't be spent.
If it's yes, then the winner of the five designs will go up against the current flag early next year.
MORE: Political stoush over Red Peak flag
Mr Little said Prime Minister John Key has left the door open for the Red Peak design, and thinks it's time to give Kiwis a choice up-front as to whether they want change.
OPINION: Flag referendum 'an elite-driven waste of time'
More than 45,000 signatories have supported an online petition to have Red Peak included in the referendum. 
IMAGES: See the current flags in contention 
The Prime Minister said in the lead up to the referendum National accommodated Labour over a preferential vote for the flag designs but still they're not happy.
Mr Key said he'd be comfortable including a fifth option if Labour was willing to agree to the process that's now been set in place.
"I'm happy to have five if Labour play the game, but actually Labour don't, they want to play politics with it. It's quite tragic."
Labour and National are at an impasse on the issue.
However Andrew Little is prepared to sit down with the Prime Minister to have a discussion about what needs to be done to get it fixed.
"I'd be more than happy to have a discussion with him about that, about how we can get things back on track, so he can get back to his project of flag change, but give New Zealanders a chance to have a real say and express confidence in it."
Our proposed ballot paper for the flag referendum. #RedPeak is in and Kiwis get to vote Yes/No to changing the flag. pic.twitter.com/mFA022Xc9H

— New Zealand Labour (@nzlabour) September 14, 2015
What Cabinet Thinks
Cabinet Ministers are revealing where they stand on the flag referenda and if the Red Peak design should be in the mix
Corrections Minister Sam Lotu-Iiga wants to stick with the current process, but isn't averse to Red Peak.
"I like it. It's a nice, interesting flag - I like all the flags. I think they all have merits."
Transport Minister Simon Bridges isn't a Red Peak supporter.
"My personal view is that I think I'll probably be going for one of those Kyle Lockwood ones."
Minister for Statistics Craig Foss isn't a Red Peak backer either.
"Oh it's interesting, but it didn't go through the process properly."
Social Housing Minister Paula Bennett's ambivalent about Red Peak and prefers other options.
"I go between the Lockwood one with the blue on it, and then every now and then I'm just loving that black and white - I just think it's stark and striking."
Take your Radio, Podcasts and Music with you