Labour responds over Key snipe
Author

Publish Date

Thu, 4 Sep 2014, 6:47am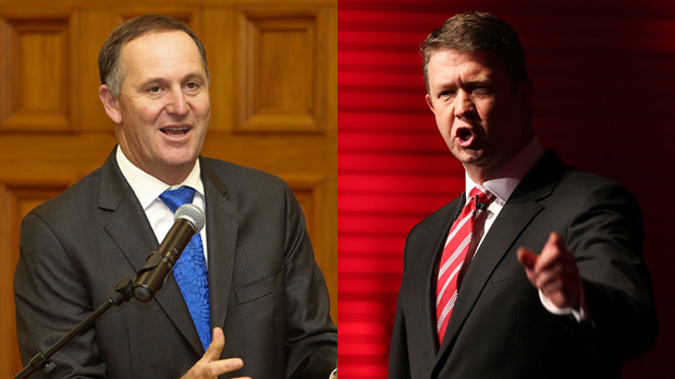 Labour responds over Key snipe
Author

Publish Date

Thu, 4 Sep 2014, 6:47am
UPDATED 11.38am: The Prime Minister's being accused of going against global advice on a capital gains tax.
John Key's rubbished the idea throughout his two terms in the job.
But the policy is a cornerstone of Labour's election campaign - and finance spokesman David Parker told Newstalk ZB's Rachel Smalley that National is ignoring advice.
He says the OECD and the International Monetary Fund say one of the most important things New Zealand can do is introduce a capital gains tax.
Parker says experience overseas shows the wealthiest in society, bear the burden of the tax.
"Sixty percent of the capital gains tax in America and Canada and 60 percent of the CGT are said to be paid by those earning over $180,000 over a year in Australia."
David Parker says the tax advantage of investing in residential property, needs to be reversed.
He adds the capital gains tax policy is more popular than the Labour Party.
Key pounces on Cunliffe's tax confusion
The National Party leader's hoping David Cunliffe's tax policy blunder will distract observers away from the Dirty Politics saga.
John Key's continuing to put the boot in, over the Labour leader's inability to answer questions in a debate, over how the policy affects family homes held in trusts.
He says Cunliffe's denying New Zealand already has a capital gains tax - yet Labour's policy also includes measures to crack down on those avoiding the existing tax.
He says it's "slightly worrying" Mr Cunliffe can't explain the policy, just two weeks out from an election.
Cunliffe changes stance on capital gains tax
Labour has again changed its stance on its capital gains tax policy.
Yesterday Leader David Cunliffe told media family properties passed on to inheritors wouldn't attract a capital gains tax if they were sold within a month of the parent's death.
Now he says that was just an example and the fine details are still to be worked out.
"It's an example of one way that the policy could be finally decided by the expert advisory group, that's a matter for the experts at that level of detail."