Labour promises $60 a week `baby bonus'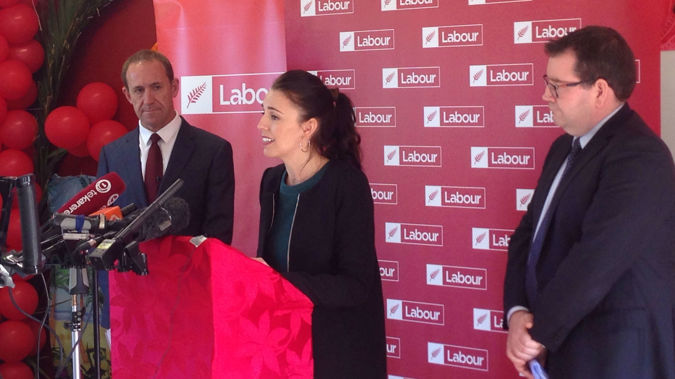 Labour promises $60 a week `baby bonus'
Labour has unveiled a family support package that includes a $60-a-week "baby bonus" for all families for a year.
Families on low and middle incomes will receive the payments for three years.
The Best Start payment is at the core of a family support package which is Labour's answer to the government's $2-billion plan announced in the budget.
It retains the government's Accommodation Supplement increases and the increases in Working for Families payments, which would be extended to cover an extra 30,000 families.
Labour is also committed to helping pensioners and beneficiaries pay their winter power bills, which was announced on Monday.
The big difference is there are no taxation changes - the government's package, effective from April 1 next year, raises the thresholds on the two lowest tax brackets to help those on low and middle incomes.
But doing that also gives high income earners a tax break, which Labour says it won't do.
Labour leader Andrew Little says his party's package, compared with the government's, delivers a bigger income boost to more than 70 per cent of families with children.
"By not spending $1.5b a year on tax cuts, Labour is able to do more for lower and middle income families and people in need," he said when he launched the package on Tuesday.
Labour's package is costed at $900 million a year.
"This leaves more than $2b over four years for Labour to invest in housing, health, education and infrastructure," Mr Little said.
"National showed their priorities with tax changes that deliver $400m to the top 10 per cent of income earners - more than the bottom 60 per cent get.
"Bill English and I don't need a $1000 tax cut."
WORKING FOR FAMILIES
* Increase in family tax credit for eldest child aged 0-18 to $5878
* Adopt Budget 17 increase for subsequent children to $4745
* Raise the abatement threshold to $42,700
* Costed at $370m in 2018/19
BEST START PAYMENTS
* All families to receive $60 per week per child from birth to age one
* Low and middle income families will receive $60 per week until the child turns three
* Best Start will begin after Paid Parental Leave payments end and will replace the Parental Tax Credit.
* Costed at $303m in 2018/19
WINTER ENERGY PAYMENT
* Couples and parents with children to get $700 per year for winter power bills.
* Individuals to receive $450 per year.
* Paid monthly from May to September
* Costed at $374m per year
ACCOMMODATION SUPPLEMENT
* Keeps the government's increases to the Accommodation Supplement, due to come in on April 1, 2018
TAX
* No changes to the tax rates or thresholds as they exist now.
(Source: Labour Party.)