Labour MP Ginny Andersen formally apologises after bullying accusation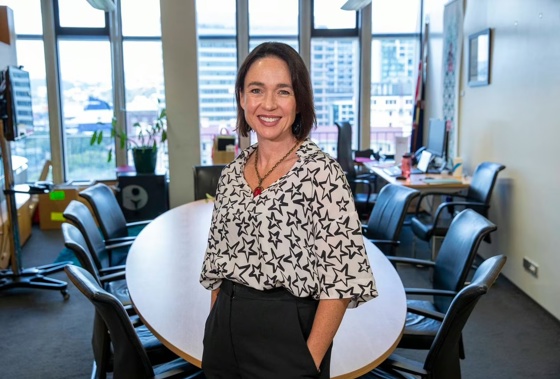 Labour MP Ginny Andersen formally apologises after bullying accusation
By RNZ
Labour MP Ginny Andersen has formally apologised to a complainant who accused her of bullying a teenage volunteer over a period of three years.
Last week the party confirmed it was investigating the complaint.
It described Andersen yelling at the complainant's teenage daughter and son on election night when she lost her electorate seat, accusing them of not doing enough doorknocking.
Another allegation was the MP yelled at the young woman over the phone after she told Andersen she could not help with volunteering because she was going on a family holiday.
Labour Party president Jill Day said Andersen had provided a written apology, as requested by the complainant.
"The complainant has advised us that from their perspective the complaint has now been resolved," Day said in a statement.
Andersen has contested the Hutt South seat for Labour since 2017. The seat was won by National's Chris Bishop in that election with 47.88 per cent of votes to Andersen's 44.15 per cent, but she entered Parliament on Labour's list.
She won the seat off him in the 2020 "red wave" with 50 per cent of the votes to Bishop's 41.6 per cent but lost it again in 2023 with 41.28 per cent to Bishop's 44.36 per cent.
The allegations against Andersen were detailed in a letter that was leaked to media.
The complaint detailed other issues over a period of three years including the alleged victim being called "useless" after getting addresses mixed up while delivering something for Christmas.
"I'm aware a complaint has been made about comments I've made in the past," Andersen said earlier this week.
"I'm really sorry if my comments caused hurt," she said.
"I'm committed to fully engage in the Labour Party process to resolve the matter."
Labour's general secretary Rob Salmond earlier confirmed the party had received "a complaint from a member regarding comments made to them by Ginny Andersen.
"Complaints and the process to investigate them are confidential, so we can't say anything more at this time," Salmond said.
Andersen is known to be close to Labour leader Chris Hipkins, who holds the neighbouring electorate of Remutaka. She struggled to find promotion under Jacinda Ardern, only rising to chair the Justice Committee.
However, Hipkins reshuffled Andersen into the executive in February of this year. She eventually rose to become Police Minister and was ranked 17th at the 2023 election.
Take your Radio, Podcasts and Music with you