Labour investigates bullying complaint against Ginny Andersen
Author

Publish Date

Thu, 9 Nov 2023, 1:41PM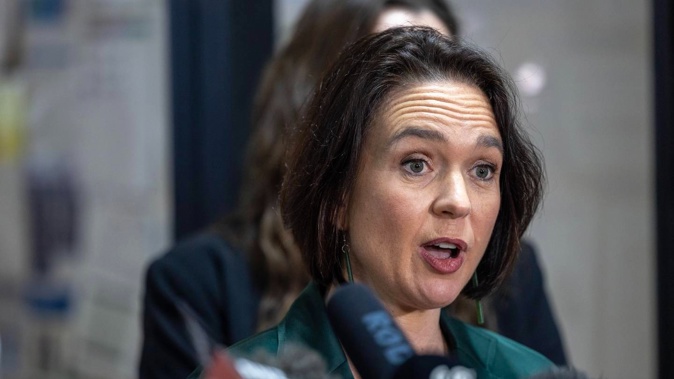 Labour investigates bullying complaint against Ginny Andersen
Author

Publish Date

Thu, 9 Nov 2023, 1:41PM
The Labour Party is investigating bullying complaints made against senior MP Ginny Andersen. 
The complaint was made by the mother of one of Andersen's volunteers and alleges poor behaviour over a period of three years, but particularly on election night this year, when Andersen lost her seat of Hutt South to rival Chris Bishop. 
The letter, which was promptly leaked to multiple media outlets, including the Herald, said that the "biggest issue" took place on election night when Andersen allegedly "yelled" at the woman's daughter and son and said they should have done more doorknocking during the campaign. 
The complaint detailed other issues over a period of three years including being called "useless" after getting addresses mixed up while delivering something for Christmas. 
"I'm aware a complaint has been made about comments I've made in the past," Andersen said. 
"I'm really sorry if my comments caused hurt," she said. 
"I'm committed to fully engage in the Labour Party process to resolve the matter," she said. 
Labour's general secretary Rob Salmond confirmed the party had received "a complaint from a member regarding comments made to them by Ginny Andersen. 
"Complaints and the process to investigate them are confidential, so we can't say anything more at this time," Salmond said. 
Andersen entered Parliament in 2017 on the list, losing a bitter battle for the seat of Hutt South to Bishop. She took the seat in 2020, during the Labour swing, but lost it again this election. 
Andersen is known to be close to Labour leader Chris Hipkins, who holds the neighbouring electorate of Remutaka. She struggled to find promotion under Jacinda Ardern, only rising to chair the Justice Committee. 
However, Hipkins reshuffled Andersen into the executive in February of this year. She eventually rose to become Police Minister and was ranked 17th at the 2023 election. 
Labour is currently putting itself back together again after a bruising election campaign. 
Hipkins was confirmed as the Party's leader this Tuesday and said he would fight on to the 2023 election. However the party has shown signs of instability in the days that followed the vote. 
Thomas Coughlan is Deputy Political Editor and covers politics from Parliament. He has worked for the Herald since 2021 and has worked in the press gallery since 2018. 
Take your Radio, Podcasts and Music with you