Labour accused of hypocrisy over Grant Robertson speech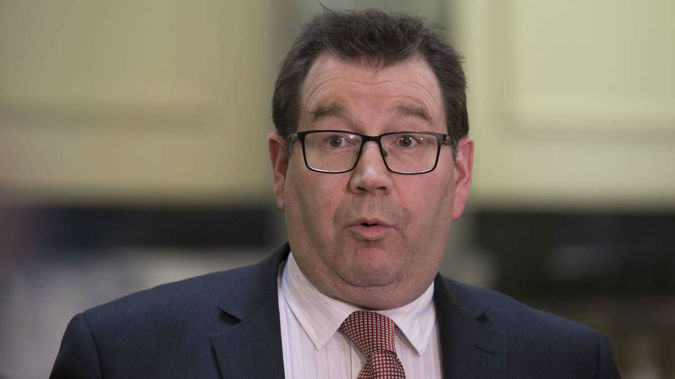 Labour accused of hypocrisy over Grant Robertson speech
National leader Simon Bridges has accused Labour of hypocrisy over a party event at which Finance Minister Grant Robertson spoke.
Stuff reported today that Robertson gave a post-Budget speech at a Labour fundraising event at the Wellington Club this week.
"They're absolutely hypocritical on this issue," Bridges told reporters today.
"The criticised the heck out of National on these issues and not long into Government, they're doing the same, probably worse."
Comment is being sought from the Labour Party but party president Nigel Haworth told Stuff Robertson, who is MP for Wellington Central, attended as an MP not as a minister.
In 2014, Labour and the Greens accused National of holding "cash-for-access" events known as "Cabinet Club" in which members of the public paid up to $10,000 to speak to National government ministers.
Bridges said National's Cabinet Club no longer existed.
"We learned our lesson on these things. Labour tried to be all over us on these issues - very hypocritical given now we know [that] at the fanciest clubs in the land they're charging $600 a pop for people to come along and hear the Minister of Finance.
He said Prime Minister Jacinda Ardern should explain whether such events breached the Cabinet Manual.
"There's a fine line between Members of Parliament being involved in these sort of things and someone as the minister of finance doing it. The invitation looks like it really as from the Minister of Finance."
When National was challenged on such events in 2014, then-prime minister John Key defended the practice, saying it was within Cabinet rules.