Kelvin Davis faces his first day as Acting Prime Minister
Author

Section

Publish Date

Thursday, 9 November 2017, 4:07p.m.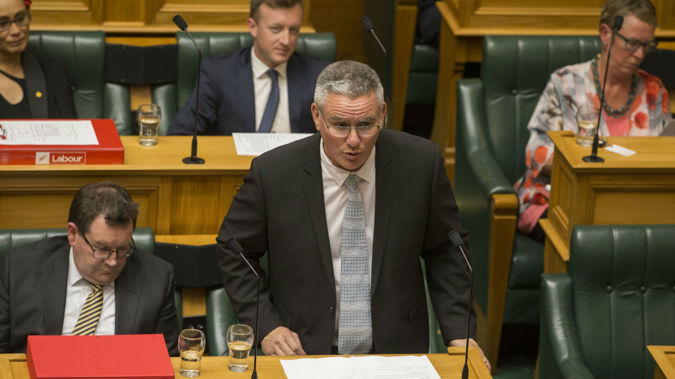 Parliament is into just its second sitting day and third-ranked cabinet minister Kelvin Davis has found himself in charge.

He's Acting Prime Minister because Jacinda Ardern and her deputy Winston Peters are both away at the APEC summit in Vietnam.

"It's an honour but I think my cousins up north will be giving me a bit of a ribbing," he told reporters on his way into the debating chamber.

"It's going to cost me a bit of a shout."

Davis had to face the first question, on Ms Ardern's behalf.

"I'm pretty confident... obviously a little bit nervous, everybody is a little bit nervous, there's a few new MPs who are going to be asking their first questions," he said.

"But we all know Jacinda is in charge."

Davis didn't do too badly with the question from opposition leader Bill English, who wanted to know what "specific measurable targets" the prime minister would use to hold her government to account.

"We will make decisions on appropriate targets in due course," Davis said.

English pressed him on whether that meant previously-announced targets would be revised.

"We are not revising targets," Davis said.
The question kick started an afternoon which saw pot shots are coming thick and fast from all corners of the House, including from the Speaker Trevor Mallard.
ACT's David Seymour was hoping to follow up on a question to the Education Minister about charter schools, when Mallard told him he had no supplementary questions left.
"I think I've been pretty generous with the Member as to the arrangements that he's got and I wouldn't push it if I was him. You be able to, over time, negotiate with some friends."
National's Steven Joyce was called Slim Shady by New Zealand First MP Shane Jones, and National's Nick Smith yelled that Labour Ministers were weasels.
- with content from NZ Newswire