Jetstar now official Govt air carrier as Air NZ yet be re-signed
Author

Publish Date

Fri, 10 Feb 2017, 3:43pm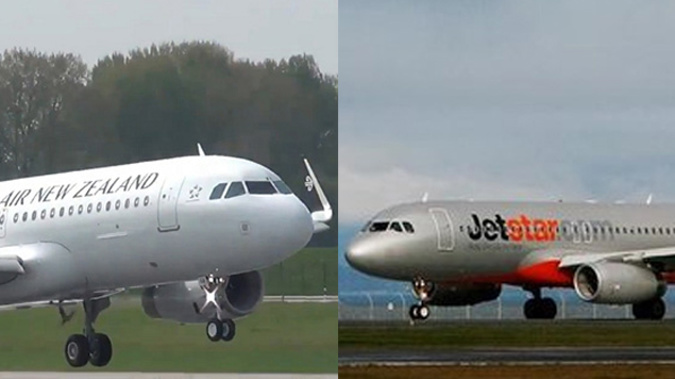 Jetstar now official Govt air carrier as Air NZ yet be re-signed
Author

Publish Date

Fri, 10 Feb 2017, 3:43pm
Jetstar is now an official Government air carrier announcing today it's now a supplier of domestic and regional travel.
The airline has signed a new 10-year agreement with the Government.
Since 2011, the Government has used Air New Zealand for all of its regional travel.
A spokesperson for the Transport Minister said they are still in talks with Air New Zealand, and will likely have something in place by the end of this month.
Air New Zealand's contract expires on the 28th of February.
The cross-agency air travel contract that will add a number of new airlines to the list of approved flyers.

Former Economic Development Minister Steven Joyce asked for the contract to be re-tendered last year as heightened competition prompted a review of the benefits from all-of-government procurement, which had delivered $37 million in savings for the Crown.

The new contract comes into effect next month, and the airlines already on the list include Emirates, Etihad, LATAM, Lufthansa and Austrian and Swiss airlines, Qantas Airways for international routes and Jetstar on domestic, Singapore Airlines, Sounds Air, United Airlines and Virgin Australia.

"We are still in discussions with other air travel suppliers, including Air New Zealand, with a view to including them on the panel," a Ministry of Business, Innovation and Employment collaborative procurement spokesperson said in an emailed statement.

The contract is currently shared by national carrier Air NZ, Emirates, Lufthansa, Qantas and Singapore Airlines.

Air NZ had been the sole supplier for domestic routes but has since faced increased competition from an expanded Jetstar offering and the introduction of several smaller regional airlines.

Jetstar group chief executive Jayne Hrdlicka said her airline provided up to 500 flights a week across 11 routes and nine destinations and its low-fare model made economic sense for the government.

"Government officials and employees will now be able to travel with Jetstar's low fares for domestic and regional flights," Ms Hrdlicka said.