Jason Walls: It's time for National to take Act more seriously
Author

Publish Date

Tue, 20 Jul 2021, 2:52PM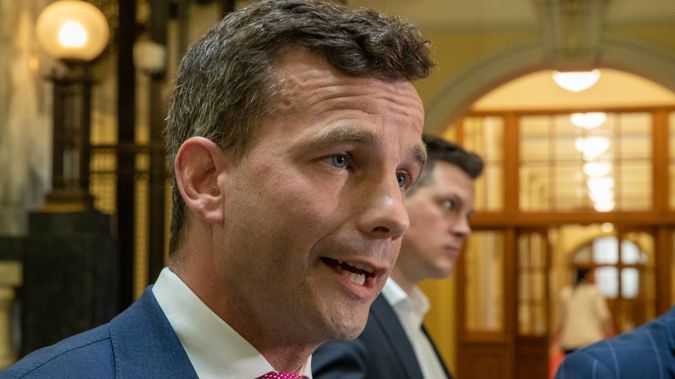 Jason Walls: It's time for National to take Act more seriously
Author

Publish Date

Tue, 20 Jul 2021, 2:52PM
David Seymour, according to David Seymour, is the face of David Seymour.
Or at least that was his response today when asked if he was the face of New Zealand's political right.
He was coy when asked if he was the real Leader of the Opposition, saying that New Zealanders are not focused on political horse races.
Despite brushing it off, this is a question that's come up a number of times in recent weeks.
"I do congratulate the member [Seymour] on repackaging his manifesto as an alternative budget and entrenching his position as the real Leader of the Opposition," Grant Robertson jibed in May.  
Adding fuel to that fire is a recent UMR poll which, for the first time, put Seymour ahead of Collins in the preferred Prime Minister rankings.
There wasn't a lot between them – Collins was at 10 per cent, trailing Seymour's 12 per cent.
While it's no doubt good news for Act, good news in politics never seem to last.
Seymour only has to look to the Greens for a bit of perspective.
During the twilight of Andrew Little's doomed leadership, the Greens sprung up to 15 per cent in one poll.
"We've got momentum!" co-leader James Shaw said on Twitter, at the time.
But following the meteoric rise of Jacinda Ardern, the Greens slumped back down to, at one point, 4 per cent.
In short, when Labour's weak – the Greens are stronger.
Now, New Zealand's political right has found itself in a similar position.
This will be front of mind for Seymour and his MPs – especially given their ambitious task of doubling the number of MPs to 20 in 2023.
What Seymour has on his side is timing. It's still two and a half years until the election and Act will be looking to build momentum.
This will be a dangerous time for National as it's pitted against Act for the centre-right vote.
To make matters worse for the Nats, three of Acts top behind-the-scenes staffers used to work for National so they know the party's playbook inside out.
The most recent silent stoush is over who's going to be the toughest on gangs.
Expect more of this jostling over time.  
David Seymour may say he's only the face of David Seymour – but he looks to be turning his eyes to a much bigger prize.