Jami-Lee Ross releases texts with National Party general manager
Author

Publish Date

Thu, 18 Oct 2018, 4:30PM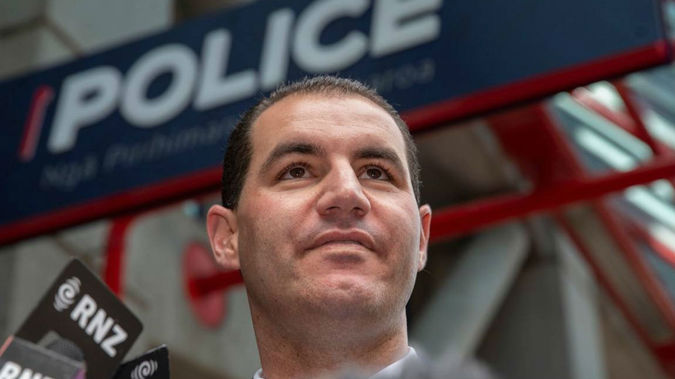 Jami-Lee Ross releases texts with National Party general manager
Author

Publish Date

Thu, 18 Oct 2018, 4:30PM
Jami-Lee Ross has released texts between him and National Party general manager Greg Hamilton.
In a series of text messages sent to media, Ross said the texts show "National knew about legality issues with the donation back in September.
"I had also been telling them back then that Simon Bridges was the one offered the donation. Their statement that they knew nothing of it was false. I was falsely called a liar by the National Party," Ross said in his message to media.
Ross says it shows National knew about legality issues relating to a $100,000 donation from a Chinese businessman back in September.
In the texts, Hamilton is asking Jami-Lee Ross to track down the individual donors of amounts under $15,000.
He says many of the addresses provided by Ross don't match what is on the electoral role.
He also referred to allegations made about his treatment of women in a Newsroom website article today.
"You will be interested I am sure in any comment on the Newsroom article. I make no comment on that. I am considering my legal options.
"I won't be doing a stand-up today. I am no longer in Wellington."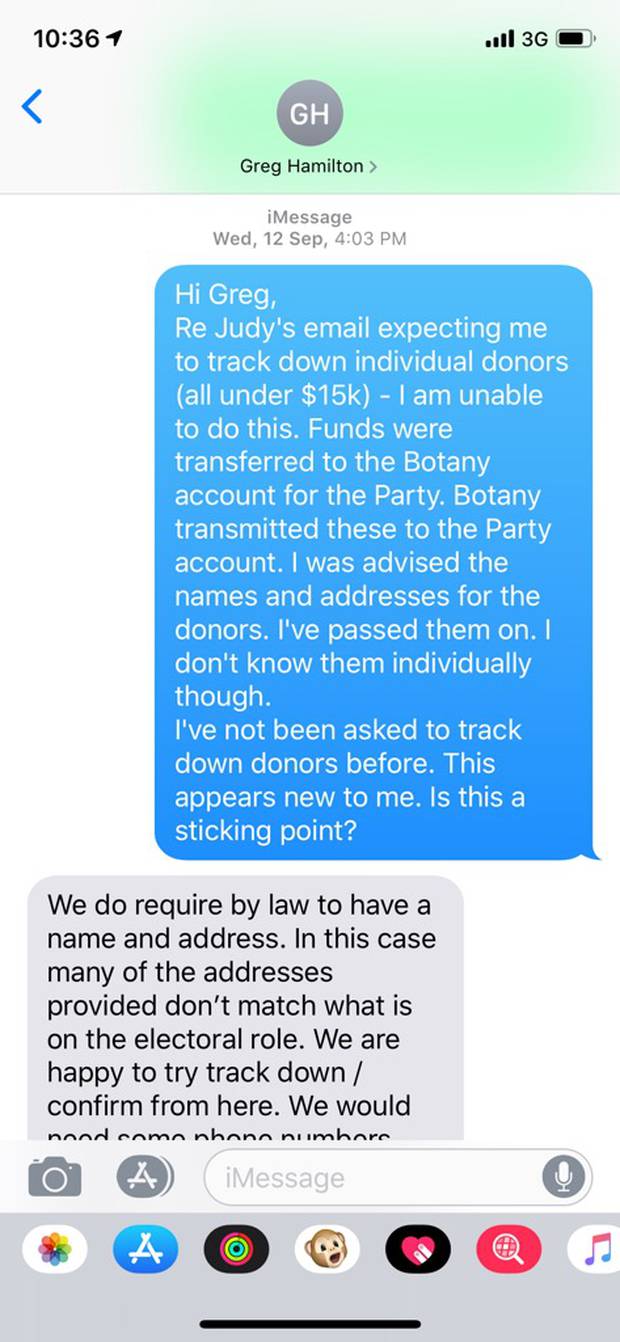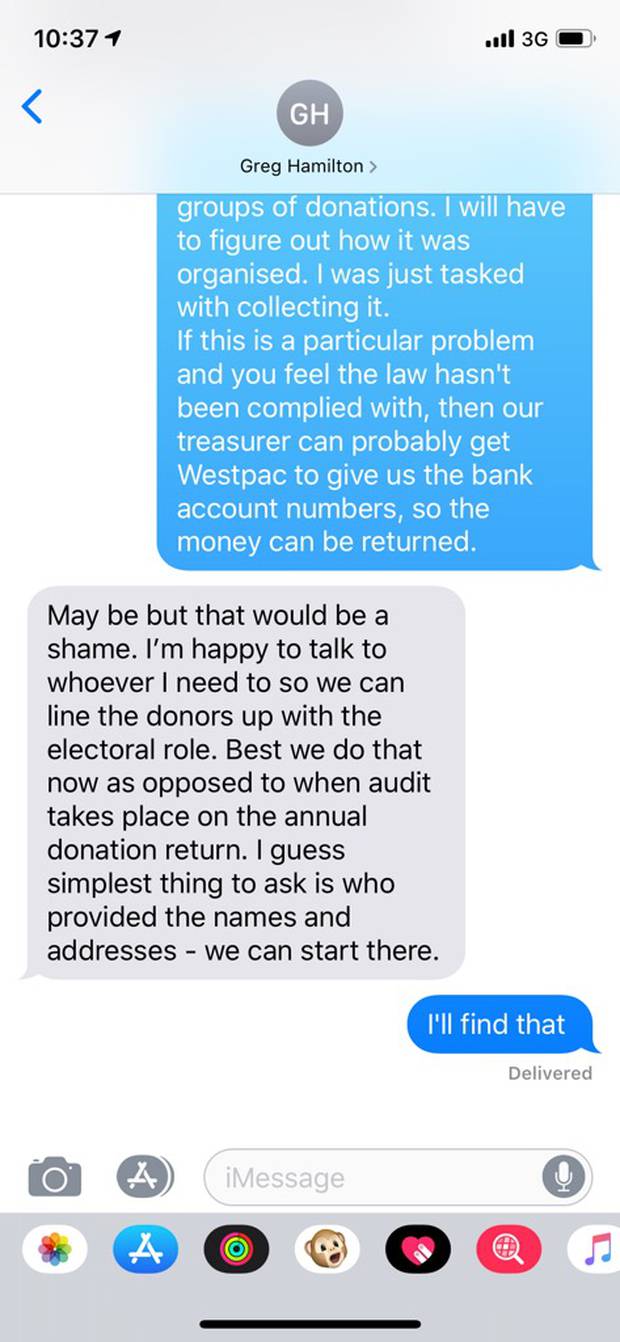 The text messages reveal no apparent wrong-doing on the part of the National Party.
Meanwhile, National Party president Peter Goodfellow said there was no $100,000 donation.
"The Botany Electorate of the National Party received eight donations, and Mr Ross declared eight donations to us," he said in a statement.
He said he would not be commenting further.