Jami-Lee Ross makes first public appearance since receiving mental health care
Author

Publish Date

Thu, 22 Nov 2018, 1:23pm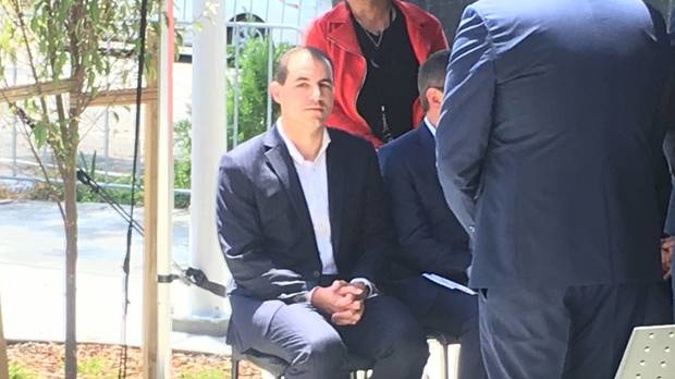 Jami-Lee Ross makes first public appearance since receiving mental health care
Author

Publish Date

Thu, 22 Nov 2018, 1:23pm
Jami Lee Ross has made his first public appearance since receiving mental health care last month.
Ross attended the opening of the Taiaho Mai building at Middlemore Hospital.
He was attending as a local MP – he remains the MP for Botany – and as someone who has received care at the hospital. He was accompanied by his doctor at the event.
Ross said he did not want to make any comment today.
He was unsure when he might return to Parliament, but said it could be in December or early next year.
He sat in he front row at the announcement alongside National MPs Simeon Brown and Kanwaljit Singh Bakshi, Health Minister David Clark and Pacific Peoples Minister Sua William Sio.
Before announcing the new mental health unit, Clark noted Ross' presence, saying: "I'd like to pay particular respect and honour today to fellow MP and Botany MP Jami-Lee Ross. It is really good to have you here today."
In October, Ross was taken into care at Middlemore's mental health unit for two days.
His appearance today comes after a turbulent few weeks for the MP.
In early October, National Leader Simon Bridges said Ross would be absent from Parliament for a few months while he dealt with personal health issues.
A few weeks later, Bridges said the PwC investigation into the leak of National Party travel expenses concluded that on the "balance of probabilities the evidence establishes that Ross was the person who leaked the expenses and the sender of the text message".
The next day, in an hour-long media stand up, Ross launched a scathing attack on Bridges over claims of electoral fraud – claims that Bridges denied – Ross resigned as a National MP, but said he would stay on as the local MP for Botany.
He then proceeded to leak secretly record phone conversations between himself and Bridges to media.
Ross was taken into care at the mental health unit of Middlemore later that week.
He has not made a public appearance since he was discharged on October 23.