Could Whaitiri return as Minister? PM won't say
Author

Publish Date

Thu, 18 Apr 2019, 4:15PM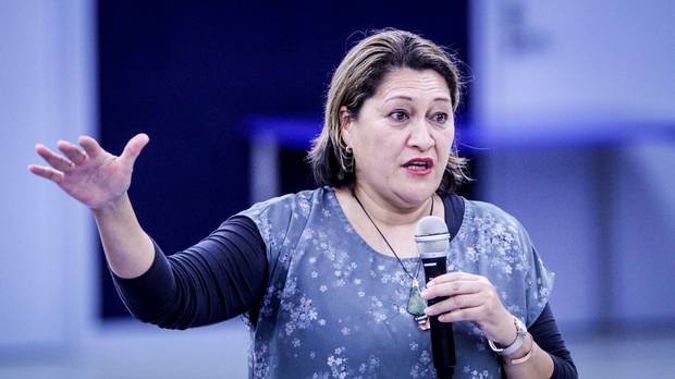 Could Whaitiri return as Minister? PM won't say
Author

Publish Date

Thu, 18 Apr 2019, 4:15PM
Jacinda Ardern did not confirm or deny that she is considering Meka Whaitiri could be a Minister again.
Last year, the Ikaroa-Rawhiti MP was stripped of her portfolios after an incident where she bruised a staff member's arm.
Today, while visiting the Waitapu Marae in Hastings, several speakers told the Prime Minister that Whaitiri should be a minister again. 
Ardern says Whaitiri is doing excellent work, particularly on housing, and it's no surprise to hear her endorsed.
"If I go to an area and I don't hear plugs for local MPs to be elevated and promoted, then I wonder if they are doing their job. Meka is an incredibly strong advocate for this region."
READ MORE: Allegations that Minister Meka Whaitiri assaulted staff member
She won't say whether she's ruling out a promotion.
"I'm not announcing anything on reshuffles until I've worked them through and I have no firm details on reshuffles at this point. I am focused on the budget."
Ardern revealed last year that there would be a potential cabinet reshuffle after the budget, which will be released on May 30.
Whaitiri lost her ministerial portfolios, including Customs, in August last year after accusations of bullying were made against her by a former staffer.
It was alleged Whaitiri has grabbed the staffer with enough force to have left bruising on their arm.
A report into the incident found it was "probable" the staffer's claims were more likely than Whaitiri's.
Whaitiri told the Hawke's Bay Today in December that she does not "shy away" from the incident, but expressed concerns with how the process was handled.