Jacinda Ardern and Mike Pence discuss trade, family, politics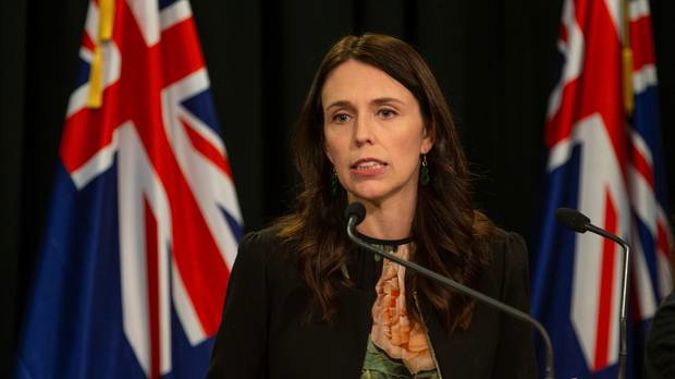 Prime Minister Jacinda Ardern used a dinner seated next to US Vice-President Mike Pence last night to press New Zealand's case for an exemption on US tariffs on steel and aluminium.
Pence had specifically asked to sit next to Ardern, but Ardern was unable to secure an exemption on the import taxes, which were put in place in March this year.
Speaking to media at the East Asia Summit in Singapore today, Ardern said she discussed politics, trade and family life with Pence and his wife Karen.
"The US does very well in trade terms with New Zealand, and at the same time we do have those tariffs in place.
"He took on board that feedback and obviously indicated there was an ongoing discussion to be had there."
Asked about the likelihood of an exemption, Ardern said: "It's all about taking those opportunities to raise those issues."
Ardern is considered far more liberal than Pence, but she said they had things in common.
"When you're in politics, and you have a family in politics, you always have common ground. We spent a bit of time talking about that, and he certainly had a knowledge of New Zealand."
She also outlined New Zealand's pursuit of multi-lateral trade agreements and Trade For All position, which contrasts with America's move towards protectionism and bi-lateral agreements.
"If that's the position they'll take, we will continue to advocate on behalf of New Zealand under those terms," Ardern said.
"We are a geographically-isolated nation that places huge reliance on the economic benefit derived from us engaging in trade, and we need some predictability around that.
"But that's not to say there haven't been challenges that come with that, that all nations are facing with globalisation."
She said the US and New Zealand were taking different stances on trade.
"That doesn't mean that there isn't room for us, within the United States' current position, to still advocate on behalf of New Zealand."
Ardern's speech to the United Nations General Assembly in September was in stark contrast to US President Donald Trump's speech.
She spoke about "kindness" ahead of isolationism and warned about abandoning trade agreements, whereas Trump criticised international institutions and scorned multi-lateralism.
Deputy Prime Minister and Foreign Minister Winston Peters also had the chance to sit and chat with Ardern and Pence.
Ardern said she was not aware of how Pence's request to sit next to her came about.
"I'm not particularly fixated on that. There was a request made. I imagine Singaporean officials put together that request and set up the seating plan."
Ardern was also seated next to Vietnamese Prime Minister Nguyen Xuan Phuc, and had chats with many leaders throughout the evening, including Thai Prime Minister Prayut Chan-o-cha and Canadian Prime Minister Justin Trudeau.