Is PM more popular overseas than here?
Author

Section

Publish Date

Tuesday, 24 April 2018, 4:27p.m.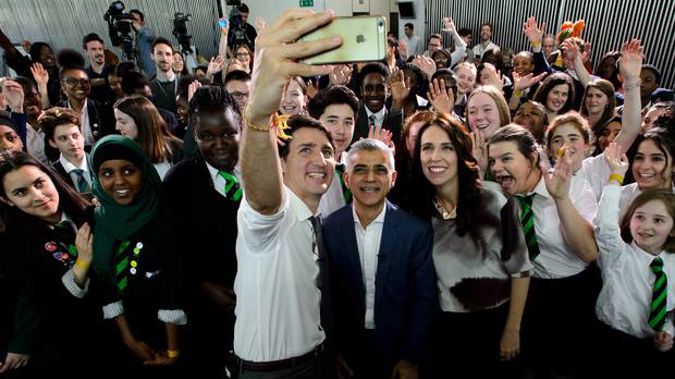 Jacinda Ardern has returned home after her European trip, but may be wishing she was still overseas.
While in England, Ardern was met with a rapturous reception at a town hall meeting with Canadian counterpart Justin Trudeau and London mayor Sadiq Khan, and made global headlines with her appearance at a Buckingham Palace banquet wearing a korowai.
However, a poll came out while she was flying to Europe showing that Labour's popularity had slipped.
In her first news conference since returning from the trip Ardern was asked whether she was concerned that she may be more popular there than she is here.
The Prime Minister says while Europe's important to New Zealand her personal popularity there isn't.
"I'm only focused on back home in that regard. It is of no value or benefit to me if I'm popular in the UK. I need to focus on domestic issues and domestic politics and making sure I satisfy New Zealand voters, the rest is immaterial."
While in England, Ardern met with the Queen and Prince Charles. She did not meet the Duke and Duchess of Cambridge, but sent a care package for their third child, including children's books, a blanket and hand-made rompers.
However, she says there's no expectation that there'll be a Royal package in the mail for her.
"No, no, absolutely not. I know that they will be absolutely overwhelmed by gifts from across the globe."
She also says she's not going to do a public appearance hours after giving birth as the Duchess did. 
"When I saw that, I counted back how many hours it had been since she had given birth, and have made sure in all of my interviews since then I lowered any expectation that I'll be doing the same, or that I will look quite as well composed as she did."