Inquiry launched into Hit and Run allegations
Author

Section

Publish Date

Wednesday, 11 April 2018, 4:32p.m.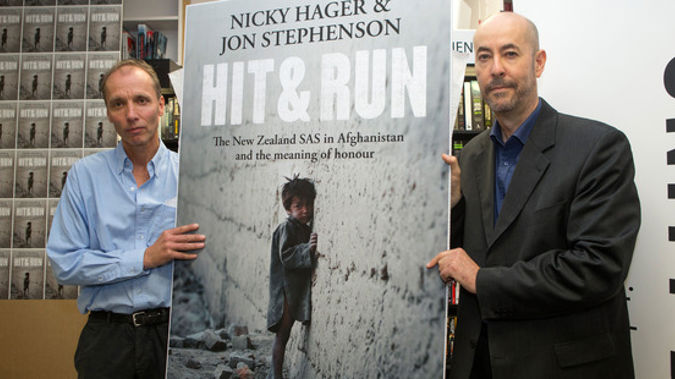 A government inquiry will be held into allegations New Zealand soldiers were involved in the killing of civilians in Afghanistan, Attorney General David Parker has announced.

Last year, journalists Jon Stephenson and Nicky Hager claimed in their book "Hit and Run" that six civilians were killed and 15 were injured during a "revenge attack" on two Afghan villages led by New Zealand SAS troops in 2010.

Labour called for an investigation while in opposition, and Mr Parker has been deciding whether one is needed since February.

On Wednesday, he announced an inquiry into the allegations would be led by Supreme Court judge Sir Terence Arnold and Sir Geoffrey Palmer.

Parker said while footage provided by the United States he had seen of the operation "did not corroborate some key aspects of the book" and suggested armed individuals were in the village at the time of the raid, the material "did not conclusively answer some of the questions raised".

"In light of that, and bearing in mind the need for the public to have confidence in the NZDF, I have decided in the public interest that an inquiry is warranted," he said.

"I"m not making a conclusion as to the accusations that are made against the New Zealand Defence Force."

It was likely two reports - one for the public and a classified one - would be produced at a cost of about $2 million.

The inquiry would not rule on criminal or civil liability, but could lead to other investigations, Parker said.

The Defence Force is standing by the accounts it's provided of what went on during Operation Burnham, and says it will cooperate fully with a Government inquiry.

Chief of Defence Force Lieutenant General Tim Keating says the book contains errors.

He says Operation Burnham was well planned out, mandated by the Government, and lawfully carried out, with clear rules of engagement.

He says at all times the SAS acted professionally and conducted themselves to the high standards expected of our special forces.

Lieutenant General Keating says he looks forward to the inquiry confirming the facts.

Opposition leader Simon Bridges on Wednesday said the matter was already looked into by the previous government and an inquiry would be a waste of money.

The probe is expected to start next month and take about a year.
- NZ Newswire