Immigration Minister: It only took me hours to make Sroubek decision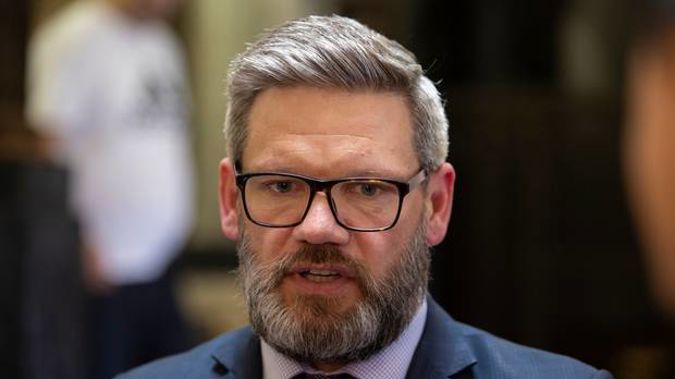 Immigration Minister: It only took me hours to make Sroubek decision
Under pressure Immigration Minister Iain-Lees Galloway admits he did not read the whole immigration file before making his controversial decision granting residency to Karel Sroubek.
And the decision took him "within about an hour or so".
"I read various aspects of the full file. I didn't rely solely on the summary. This is the usual process for these decisions. I took my time. I took much much longer on this decision than I have on other decisions, and I'm following exactly the process that I inherited from the previous minister."
Lees-Galloway said he asked a lot of questions about the case.
"I gave it the due consideration that I was able to with the information I had available to me at the time."
He said he has looked at the whole file since the original decision.
"I'm still confident that, given the information I had available to me at the time, I was able to make a decision."
Earlier, Lees-Galloway has admitted he took only hours to make the decision to cancel deportation liability and grant residency to Czech criminal Karel Sroubek.
In Parliament today, under questioning from National, Lees-Galloway confirmed he met his officials at 4.30pm on October 19 and made his decision that day.
A letter confirming that decision, dated October 19, was then sent to Sroubek's lawyer on October 21, he said.
"I made the decision, on that day, using the information that I had available to me," Lees-Galloway said.
The decision to grant Sroubek, also known as Jan Antolik, residency under his real name has been described by Lees-Galloway as one of the most difficult decisions he has ever made and, that difficulty has been reiterated by Prime Minister Jacinda Ardern.
"I used the comprehensive file that was prepared by Immigration New Zealand and presented to me. As a decision-maker, it is important that I base my decision on accurate and robust information.
"Publicly available information may be wrong or unfairly prejudicial. That's why it is important to have a robust process to prepare the information for my consideration," Lees-Galloway said.
National's deputy leader Paula Bennett asked Minister Chris Hipkins, answering on behalf of Prime Minister Jacinda Ardern, whether Police or Immigration New Zealand had a phone record of threats made by Sroubek from prison to his estranged wife on May 3 this year.
"Are they considering that as part of their investigation?" she asked.
Hipkins responded that the investigation would look at all the information Lees-Galloway was presented with when he made his decision, whether that was complete, and would consider any contradictory information he should potentially have been aware of.