Greens would legalise euthanasia for terminally-ill adults
Author

Publish Date

Thu, 22 Sep 2016, 12:32PM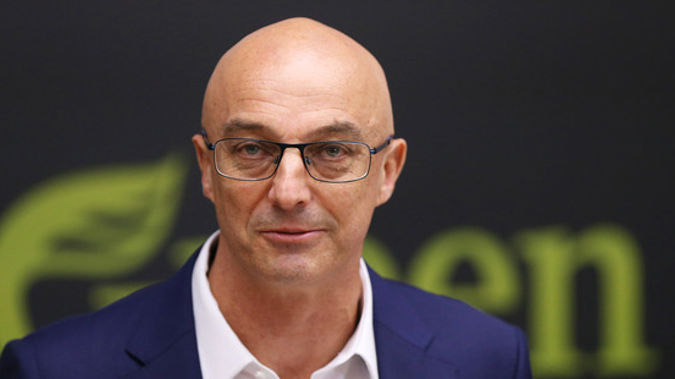 Greens would legalise euthanasia for terminally-ill adults
Author

Publish Date

Thu, 22 Sep 2016, 12:32PM
The Green Party says it will legalise medically-assisted dying if in Government.
It is the first political party to formally adopt a voluntary euthanasia policy in its manifesto.
The new policy was announced today by health spokesman Kevin Hague, who is leaving Parliament next week.
"I am pleased that one of my final acts as an MP ... is to launch this policy, which will allow people to choose to die with dignity," he said.
In his valedictory speech on Tuesday, Hague urged Parliament to "be brave" and grapple with important issues such as assisted dying.
"Political timidity" was holding up reform in this area, he said.
Hague said the party had been motivated by the case of Lecretia Seales, a Wellington lawyer who unsuccessfully asked the High Court to give her the legal right to end her life with the help of a doctor.
If implemented, its policy would allow terminally ill people aged 18 the right to choose to end their life, if strict thresholds were reached.
It does not go as far as a private member's bill drafted by Act Party leader David Seymour, which gives the option of assisted dying not only to terminally ill people but also to those with "a grievous and irremediable medical condition".
Hague said he had raised the new policy with the Labour Party, which has signed an agreement with the Greens to work together until the election.
He said that while it was now a formal policy, the Greens were unlikely to campaign on the issue.
Labour has been reluctant to champion reform in the area of assisted dying, saying that it wants to work on issues of greater priority.
Leader Andrew Little told one of his MPs, Iain Lees-Galloway, to shelve a private member's bill which would have legalised voluntary euthanasia, out of concern that it could become a distraction for the party.
Lees-Galloway inherited the bill from former MP Maryan Street, who submitted a petition on voluntary euthanasia to Parliament after failing to get re-elected in 2014.
Parliament's Health Committee is now considering her petition, which called for an investigation of public attitudes to assisted dying and whether the law should change in New Zealand.
- NZ Herald